Fisher Price 2-in-1 Flip & Fun Activity Gym Play Mat for Babies
Brand: Fisher Price
Recommended for ages 0 months and above
Material: Fabric
Includes: mat, toy arch and 3 removable toys
​2 ways to play: place arch up for lay & play, then fold it down for tummy time
Reversible arch features a different design on each side: high-contrast black & white on one side; bright colors, letters and numbers on the other side
Brightly colored soft mat features friendly animal faces & numbers
3 removable toys: self-discovery mirror, panda rattle, and tactile toy
Neatly folds with toys inside for easy take-along
Fisher Price 2-in-1 Flip & Fun Activity Gym Play Mat for Babies
From lay and play to tummy time, the Fisher-Price 2-in-1 Flip & Fun Activity Gym keeps little explorers entertained as they grow. The soft, machine-washable play mat is brightly colored and filled with friendly animal pals to delight your baby during lay and play. When they're ready for tummy time, the adjustable toy arch folds down to engage your little explorer with two different designs on each side. Just flip the arch for a brand-new view!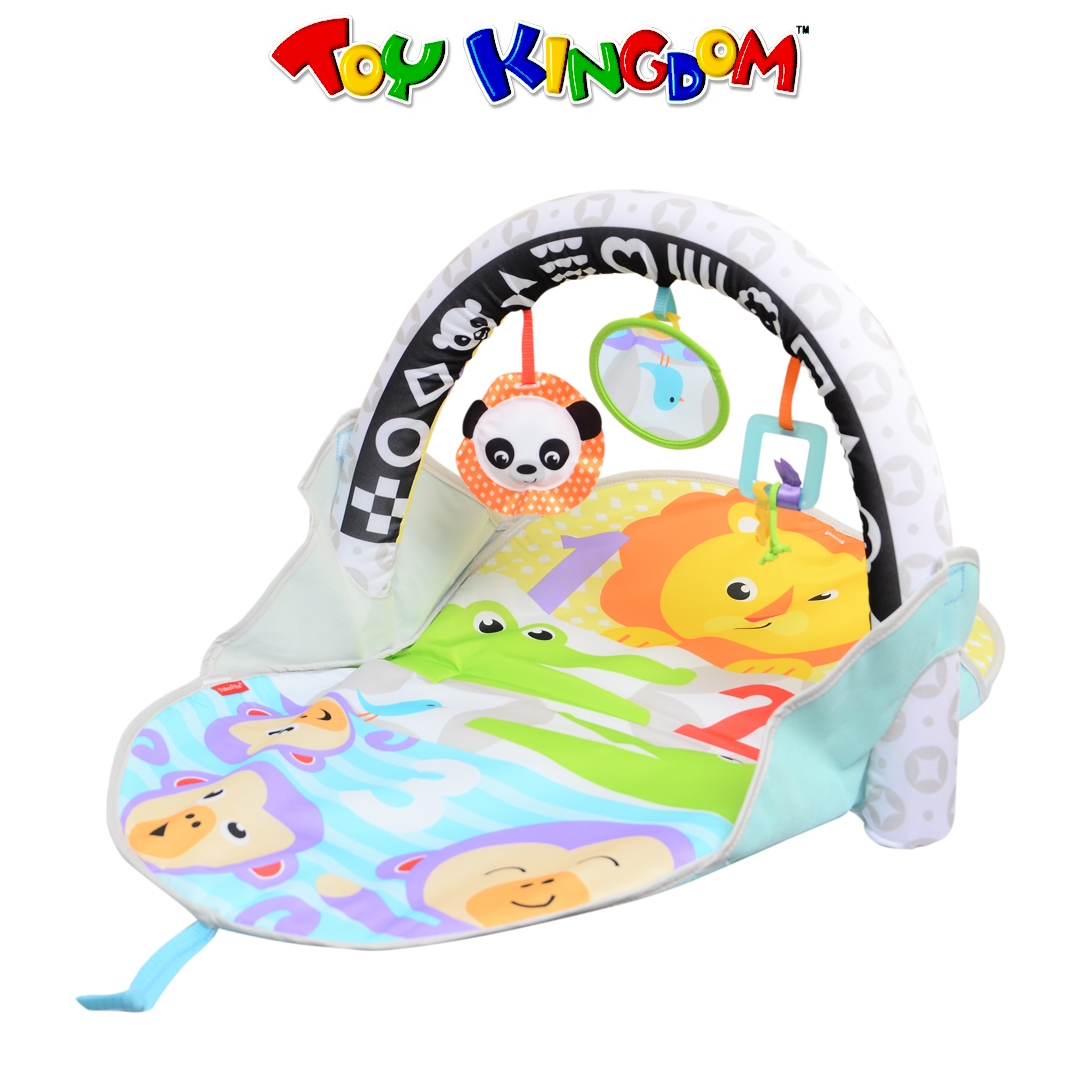 Related Products
From this collection
Loading

Product successfully added to your shopping cart

translation missing: en.products.wishlist.added_to_wishlist

There are item(s) in your cart

Loading

The cookie settings on this website are set to 'allow all cookies' to give you the very best experience. Please click Accept Cookies to continue to use the site.