Cospray Washable Haircolor Spray Pink
Metal spray bottle
75 ml
Safe for hair and skin
Safe for kids
Derma-tested
Washable haircolor spray
Change your look in 3 easy steps: Spray, Wash and Repeat!
Feeling like you wanna change your hairdo? Needing a new hair color to sport? Or you just need the finishing touches to your Halloween costume? No need to look for a wig that you'll need to dispose later on. with the Cospray Washable Haircolor Spray, you can change the way you look with just three easy steps -- spray, wash and repeat! This shade of pink fits you just right!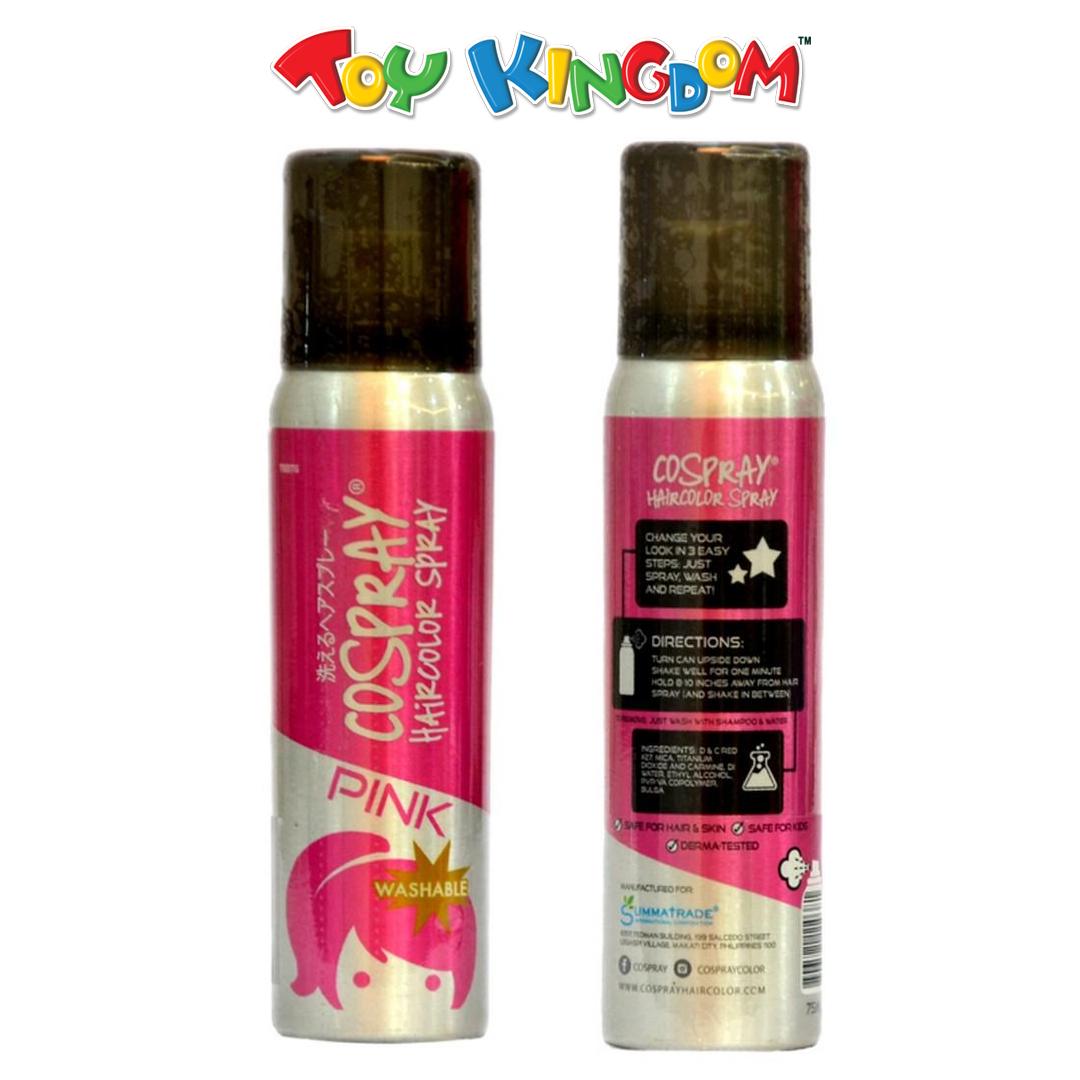 Related Products
From this collection
Loading

Product successfully added to your shopping cart

translation missing: en.products.wishlist.added_to_wishlist

There are item(s) in your cart

Loading

The cookie settings on this website are set to 'allow all cookies' to give you the very best experience. Please click Accept Cookies to continue to use the site.