Lego Ninjago Jay and Lloyd's Velocity Racers Bricks Playset for Kids(71709)
Recommended for ages 7 years and up.
Materials: Plastic
Includes 322 pcs bricks
Includes Digi Jay and his toy Speeder plane, Digi Lloyd and his toy ninja bike, Hausner and his hoverboard, and a Key-Tana
The toy bike measures over 2" (6 cm) high, 10" (28 cm) long and 1" (5 cm) wide.
Includes 3 minifigures who battle inside the Prime Empire video game
Lego Ninjago Jay and Lloyd's Velocity Racers (71709)
LEGO® NINJAGO® fans will love building and racing these Jay and Lloyd's Velocity Racers (71709) featuring an awesome buildable toy bike and plane for independent play or fun with friends! They can immerse themselves in this captivating world with the Digi Jay minifigure in a toy plane speeder and Digi Lloyd on his ninja bike as they race the evil Hausner.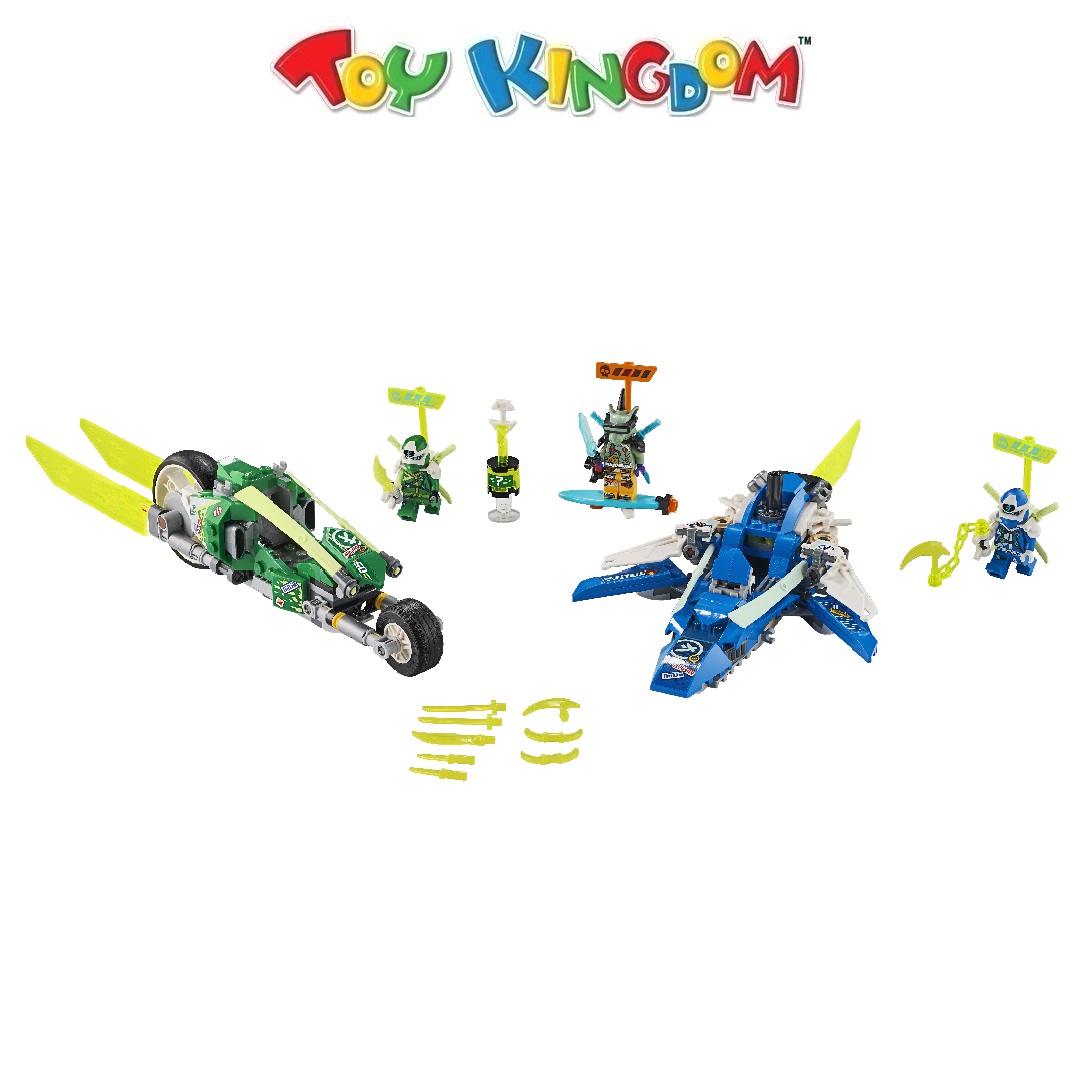 Related Products
From this collection
Loading

Product successfully added to your shopping cart

translation missing: en.products.wishlist.added_to_wishlist

There are item(s) in your cart

Loading

The cookie settings on this website are set to 'allow all cookies' to give you the very best experience. Please click Accept Cookies to continue to use the site.