Lego Star Wars Resistance A-Wing Starfighter Playset
Recommended for ages 7 years and up Material: Plastic Includes Snap Wexley and Lieutenant Connix minifigures Features an opening minifigure cockpit, retractable landing gear, wingtip cannons and 2 integrated spring-loaded shooters Weapons: Snap Wexley's blaster pistol and Lieutenant Connix's blaster. Lego Star Wars Resistance A-Wing Starfighter Playset
Recommended for ages 7 years and up
Material: Plastic
Includes Snap Wexley and Lieutenant Connix minifigures
Features an opening minifigure cockpit, retractable landing gear, wingtip cannons and 2 integrated spring-loaded shooters
Weapons: Snap Wexley's blaster pistol and Lieutenant Connix's blaster.

Lego Star Wars Resistance A-Wing Starfighter Playset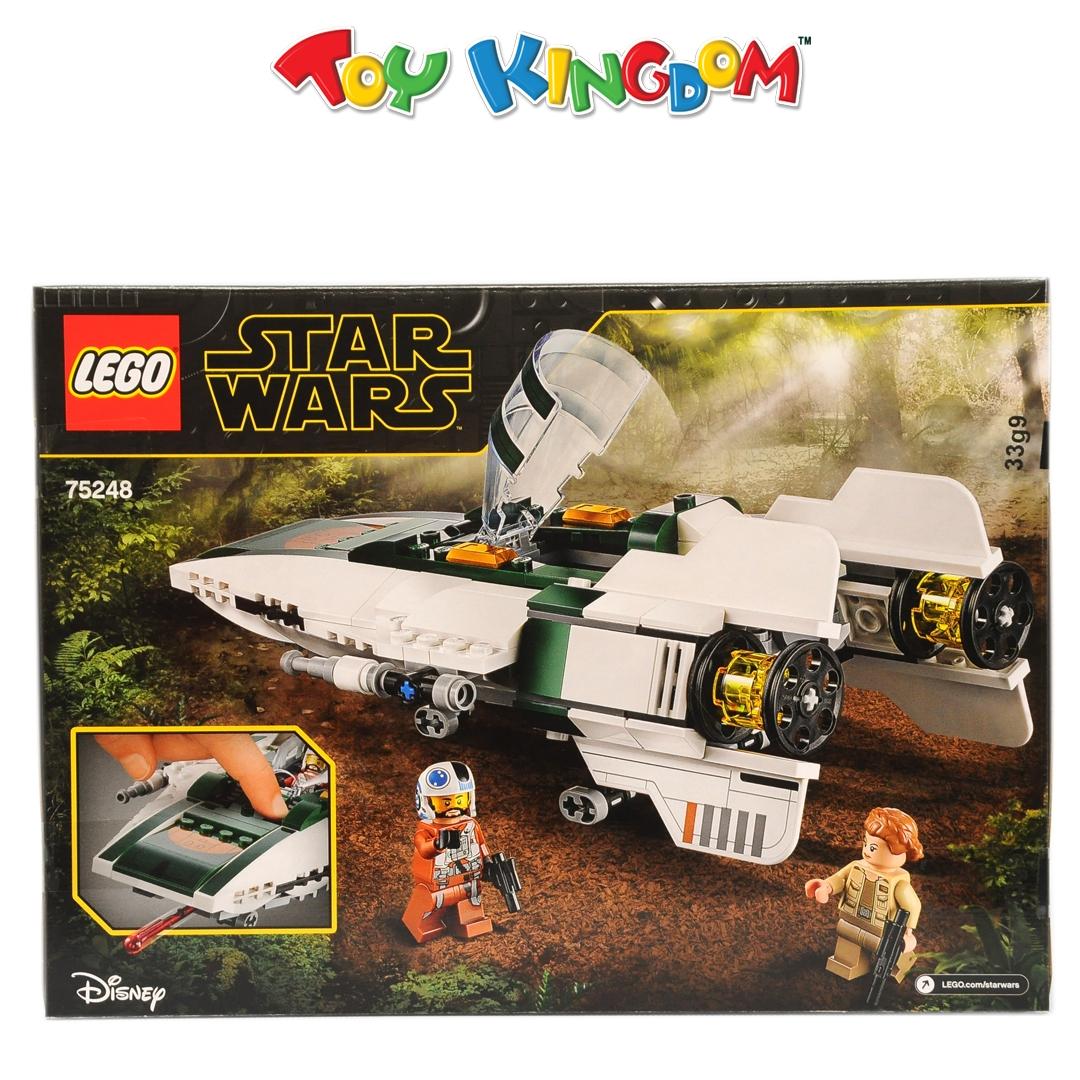 Related Products
From this collection
Loading

Product successfully added to your shopping cart

translation missing: en.products.wishlist.added_to_wishlist

There are item(s) in your cart

Loading

The cookie settings on this website are set to 'allow all cookies' to give you the very best experience. Please click Accept Cookies to continue to use the site.