Lego Technic Mini CLAAS XERION 42102
Recommended for ages 7 and up
130 pieces
Measuring over 5" (14cm) long, 2" (7cm) high, and 3" (8cm) wide, this small tractor toy is the ideal size for role-play adventures. It looks super on display with other toy farm equipment too.
Can build the Mini CLAAS XERION tractor to tackle jobs around the farm, then rebuild the model into a cool Harvester
Working steering and a rotary cutter driven by the wheels gives kids a great introduction to engineering and lets them create their own small tractor adventures.
Lego Technic Mini CLAAS XERION 42102
Youngsters with a passion for farming toys will love this LEGO® Technic™ (42102) Mini CLAAS XERION toy tractor set. Developed alongside the world-famous tractor maker CLAAS, it features the iconic green, red and gray color scheme just like the real CLAAS XERION tractor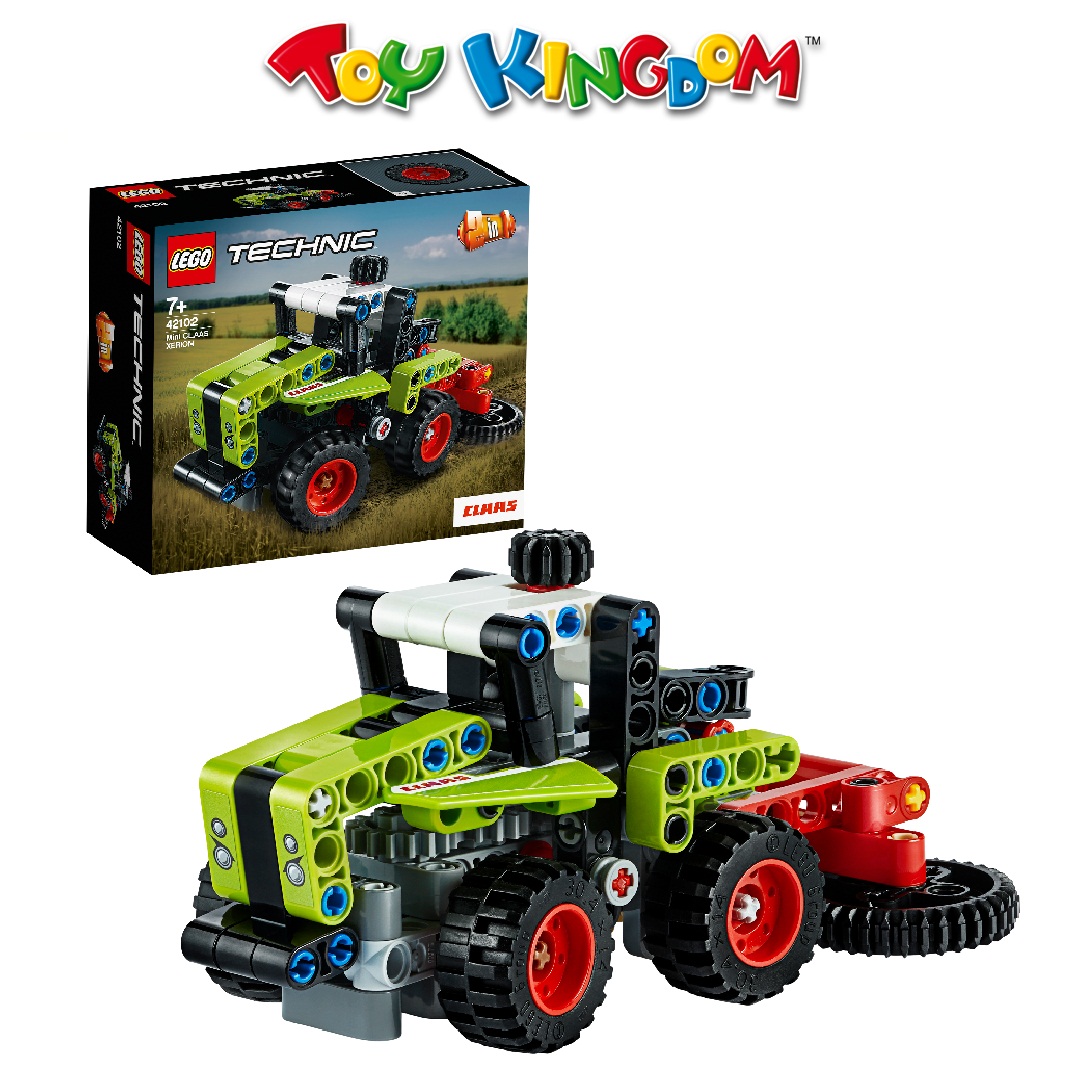 Related Products
From this collection
Loading

Product successfully added to your shopping cart

translation missing: en.products.wishlist.added_to_wishlist

There are item(s) in your cart

Loading

The cookie settings on this website are set to 'allow all cookies' to give you the very best experience. Please click Accept Cookies to continue to use the site.