Mattel Games Pictionary Air Game for the Family
Recommended for ages 8 years and up
Material: Cards
Includes 1 Air Pen, 112 cards, card box, and instructions
Draw clues in the air while your teammates guess the images that appear on the screen. The team with the most points wins!
Download the free Pictionary Air app
Cast to your TV for bigger laughs
Good for 2 teams
Great game for family bonding
Requires 1 x AA batteries for the pen(included).
Mattel Games Pictionary Air Game for the Family
Level up your charade game by playing Pictionary Air! When you draw in the air with the Pictionary Air pen, you and your sketch will appear on screen as your teammates try to guess your clue! Whether you're sketching, guessing or watching, the results are hilarious! This family game brings big fun to any game night or party!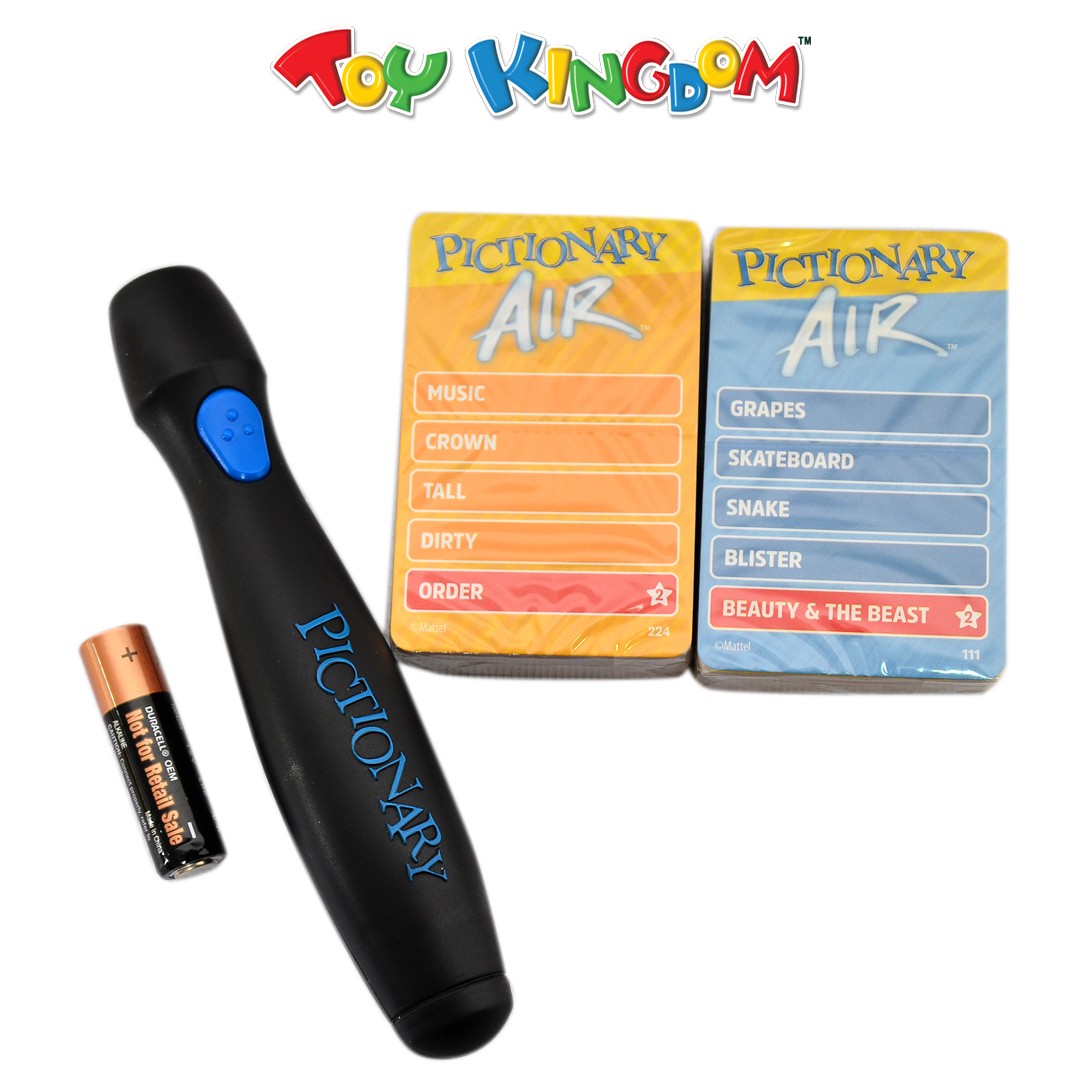 Related Products
From this collection
Loading

Product successfully added to your shopping cart

translation missing: en.products.wishlist.added_to_wishlist

There are item(s) in your cart

Loading

The cookie settings on this website are set to 'allow all cookies' to give you the very best experience. Please click Accept Cookies to continue to use the site.