Hasbro Gaming Monopoly Classic Multiplayer Board Game
Recommended for ages 8 and up
Made for 2 to 8 players
Includes gameboard, 8 tokens, Title Deed Cards, 16 Chance Cards, 16 Community Chest Cards, 32 Houses, 12 Hotels, 2 Dice, Money Pack, and game guide
Fast-dealing property trading game
Players buy, sell and trade properties to win
Build houses and hotels on properties
Change your fortune with Chance and Community Chest cards.
Packaging measures approximately L=42cm x W=7cm x H=29cm
Hasbro Gaming Monopoly Classic Multiplayer Board Game
This version of the Monopoly game welcomes the Rubber Ducky, Tyrannosaurus Rex, and Penguin into its family of tokens. Choose your token, place it on GO! and roll the dice to own it all! There can be only one winner in the Monopoly game. Will it be you?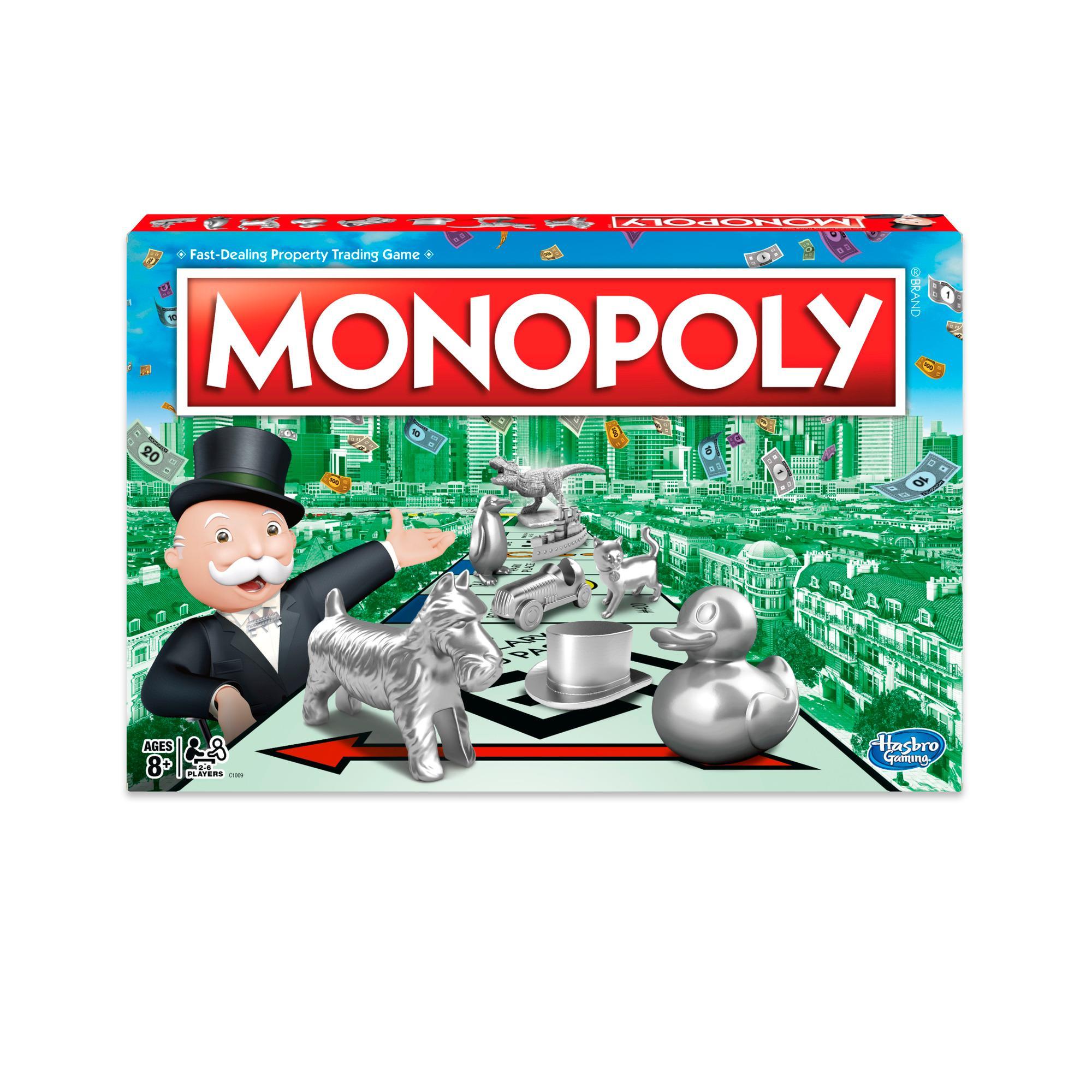 Related Products
From this collection
Loading

Product successfully added to your shopping cart

translation missing: en.products.wishlist.added_to_wishlist

There are item(s) in your cart

Loading

The cookie settings on this website are set to 'allow all cookies' to give you the very best experience. Please click Accept Cookies to continue to use the site.