Peppa Pig 14-inch Pink and Blue Bike with Training Wheels for Girls
Recommended for ages 3 to 8 years old

Material: Steel

Fun and bright colors

Peppa Pig-inspired design

Has training wheels

Strong and durable

Great gift for girls
Peppa Pig 14-inch Pink and Blue Bike with Training Wheels for Girls
Let your kids join the ever energetic Peppa pig on her daily adventures with this Peppa Pig 14-inch Girl Bike! It got training wheels too so your little kid is safe while learning something new with her family and friends!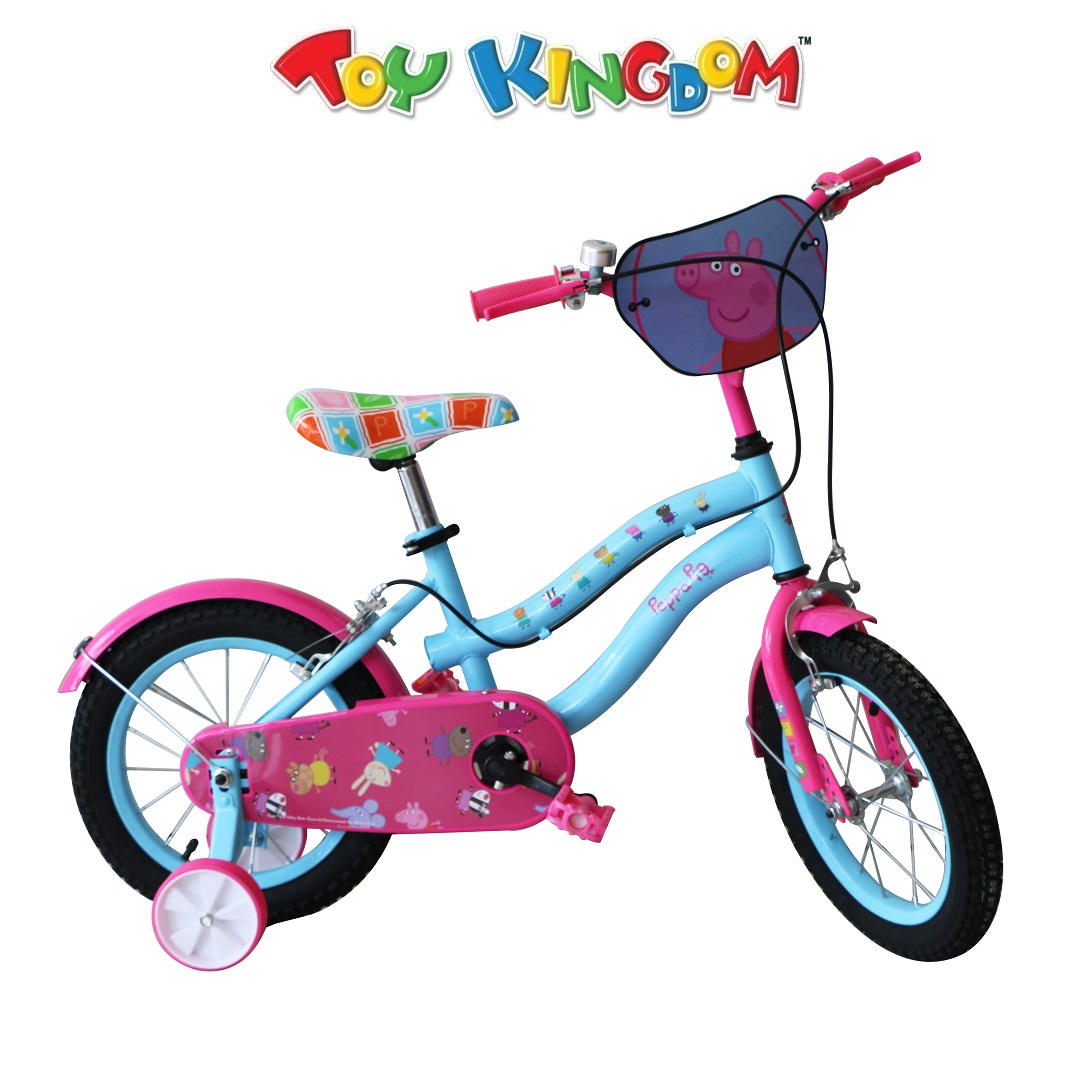 Related Products
From this collection
Loading

Product successfully added to your shopping cart

translation missing: en.products.wishlist.added_to_wishlist

There are item(s) in your cart

Loading

The cookie settings on this website are set to 'allow all cookies' to give you the very best experience. Please click Accept Cookies to continue to use the site.