4M Kidz Lab Magic Kit Toy for Kids
Recommended for 8 years and up
Create your own magic show with 12 magic tricks
Kit contains a magic wand, a deck of cards, mystic number cards, dice, magic dice tunnel, a magic cup, rope etc
Also includes a 16 page, fully illustrated, magic instruction booklet with trick secrets and tips for preparing a magic show
Make the magic wand stick to your hand, read the mind of your audience, see the number of the dice through the magic cup and much more
Challenge your child's imagination with 4M toys and kits
4M Kidz Lab Magic Kit Toy for Kids
Ever dreamed of being a magician? Ever imagined yourself being the next David Blaine or David Copperfield? No need to just imagine anymore because now you can be a magician yourself! This magic kit is made just for you. So bring out your magician hat and wand and start your own magic show!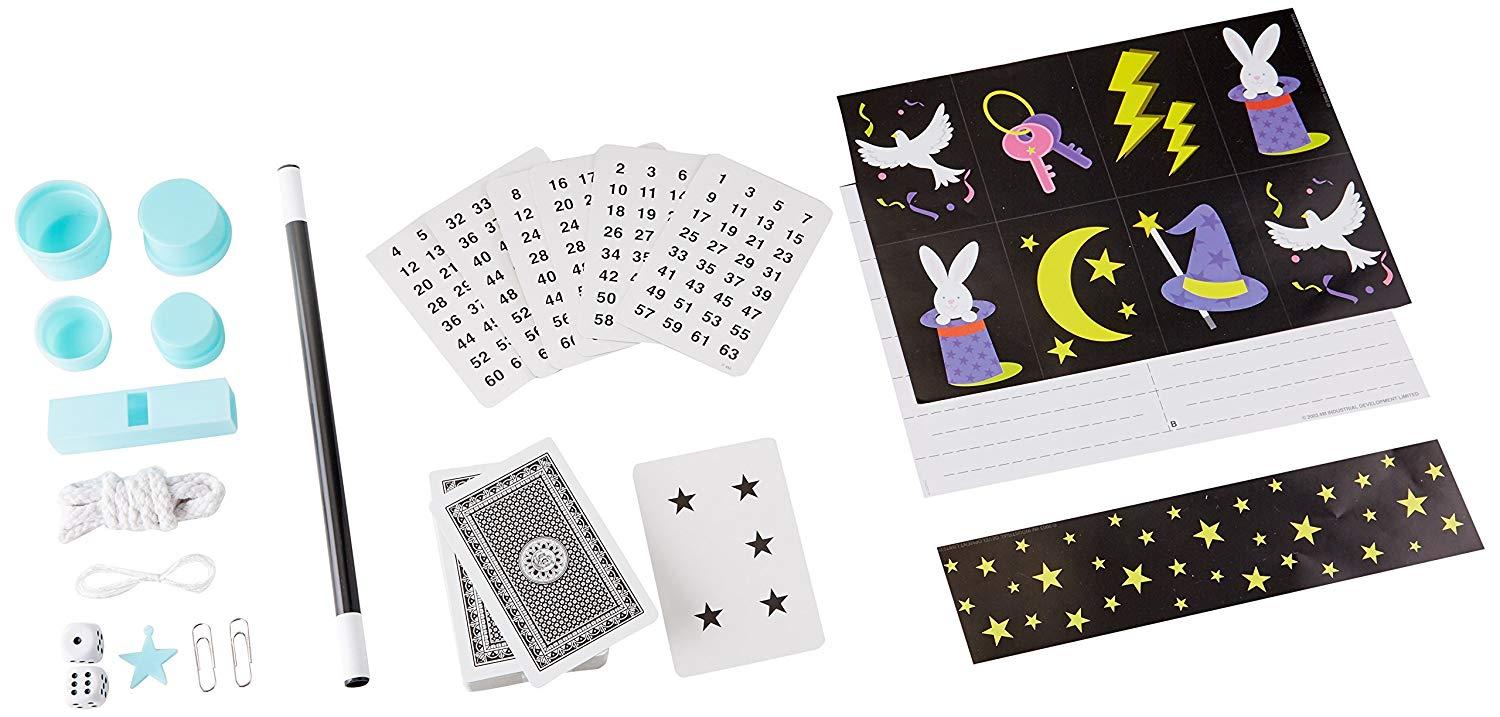 Related Products
From this collection
Loading

Product successfully added to your shopping cart

translation missing: en.products.wishlist.added_to_wishlist

There are item(s) in your cart

Loading

The cookie settings on this website are set to 'allow all cookies' to give you the very best experience. Please click Accept Cookies to continue to use the site.