Air Slam Electronic Basketball Bounce and Score Playset for Kids
Recommended age 5 years and up
Material Plastic
Battery operated 3 x AAA not included
With Electronic LED Scoring and sound
Easy fold and store
Great gift for kids
Contents Basketball game and Balls. Toy Dimension 45 x 27 x 53 cm. With Electronic LED Scoring and sound.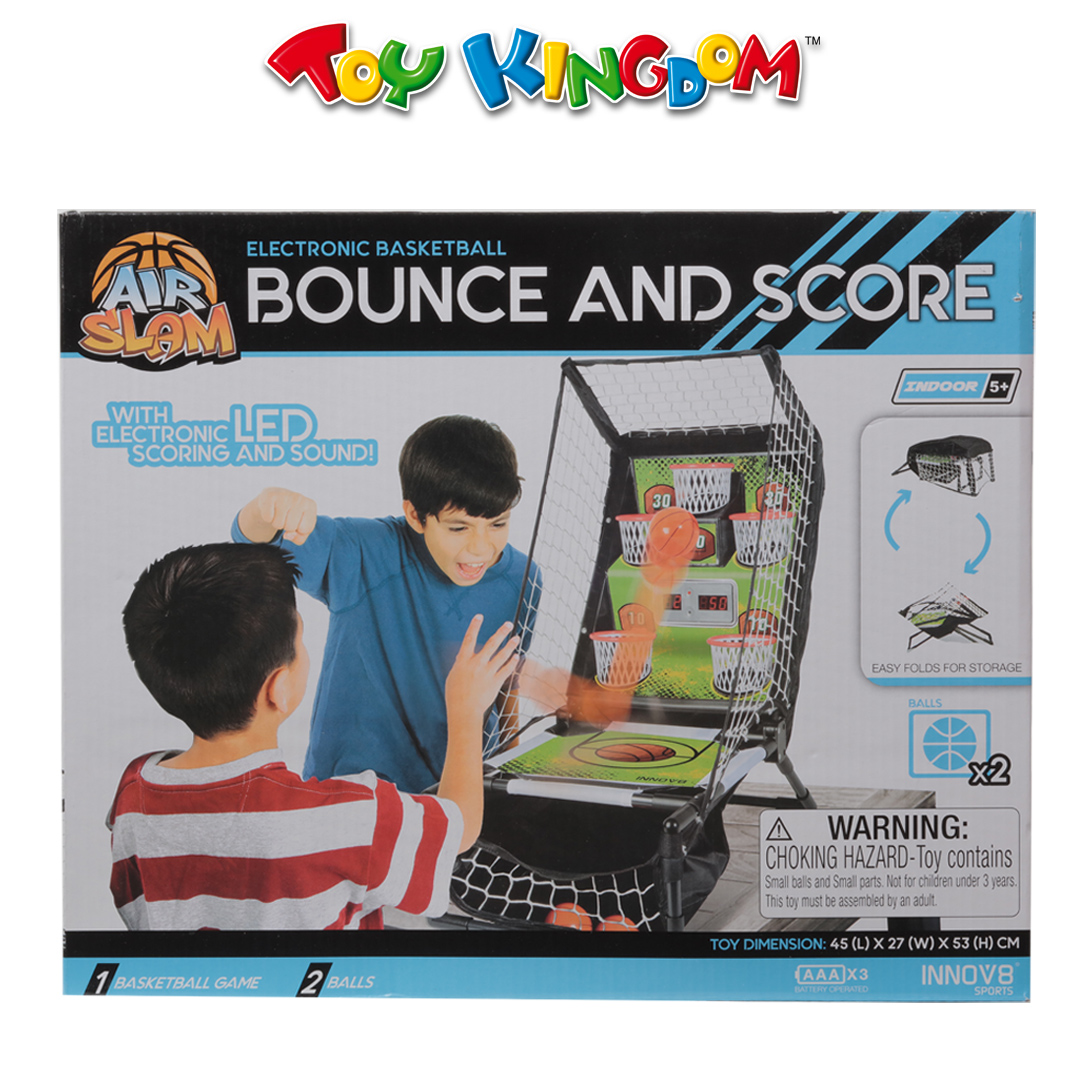 Related Products
From this collection
Loading

Product successfully added to your shopping cart

translation missing: en.products.wishlist.added_to_wishlist

There are item(s) in your cart

Loading

The cookie settings on this website are set to 'allow all cookies' to give you the very best experience. Please click Accept Cookies to continue to use the site.