Air Warriors Eradicator Blaster Gun Toy for Boys
Recommended for ages 6 years and up
Material: Plastic
Measures approximately 16.5 x 10.5"
Blasts up to 22 m
71 cm (28") total length
Includes 20 foam darts + 2 clips
Clip is compatible with other maor brands
Air Warriors Eradicator Blaster Gun Toy for Boys
Are you ready for a blasting fun play time with the boys? Get you Air Warriors Eradicator Blasters ready and prepare to aim and fling darts as far as possible!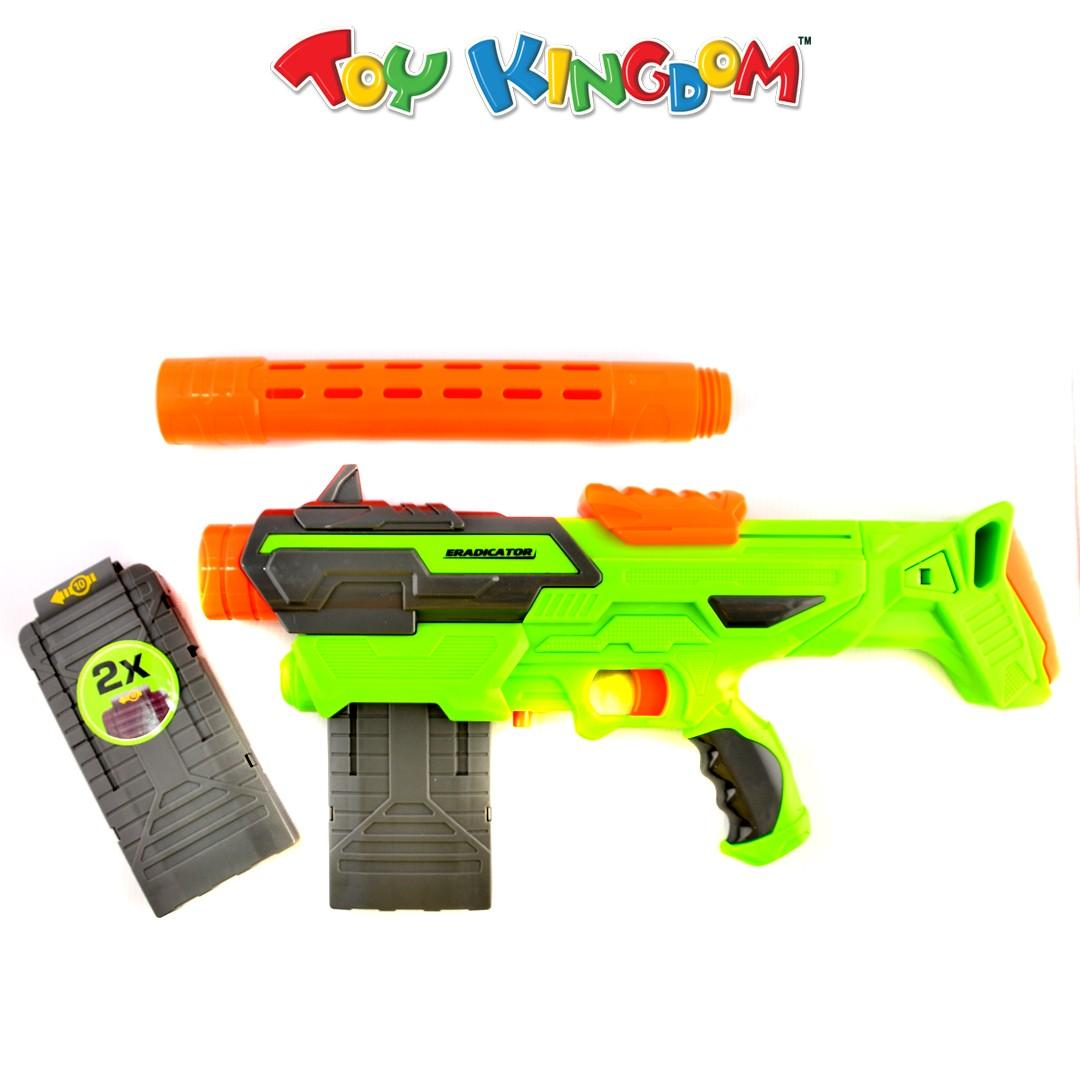 Related Products
From this collection
Loading

Product successfully added to your shopping cart

translation missing: en.products.wishlist.added_to_wishlist

There are item(s) in your cart

Loading

The cookie settings on this website are set to 'allow all cookies' to give you the very best experience. Please click Accept Cookies to continue to use the site.