DC Super Hero Girls Harley Quinn Costume - Small
Recommended for ages 3 and up
Includes 1 x mask, 1 x leggings, 1 x bracelet, 1 x shirt
Features the classic Harley Quinn costume design
Will fit a child with a small body frame
Shoes,socks and bat not included
DC Super Hero Girls Harley Quinn Costume - Small
Dress up like Harley Quinn with this cute set for kids from DC Super Hero Girls. Whether it's for a school party or Halloween, this costume is surely a head-turner!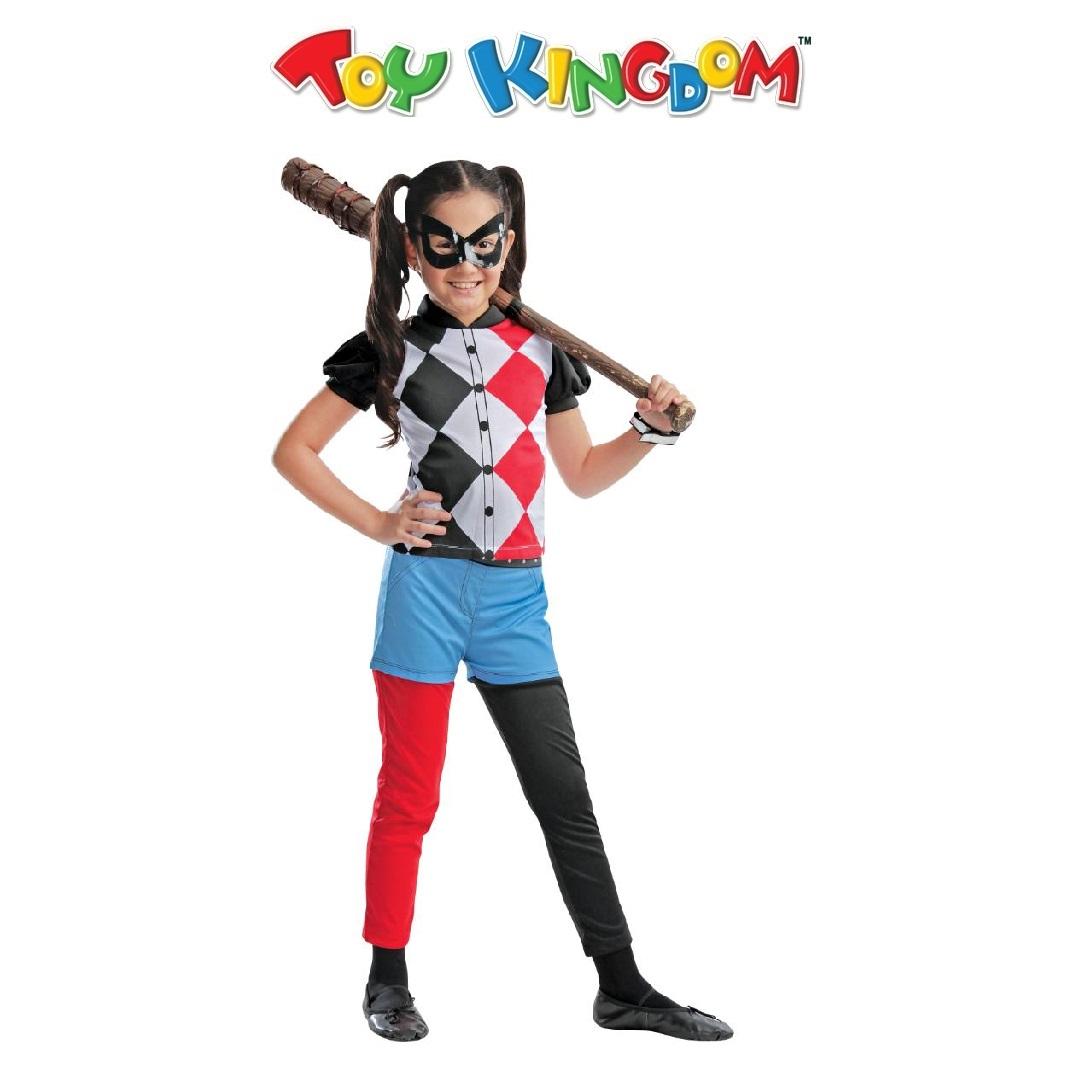 Related Products
From this collection
Loading

Product successfully added to your shopping cart

translation missing: en.products.wishlist.added_to_wishlist

There are item(s) in your cart

Loading

The cookie settings on this website are set to 'allow all cookies' to give you the very best experience. Please click Accept Cookies to continue to use the site.