Description
Recommended for ages 3 and up
Material: Plastic
Includes doll, outfit and accessory
Measures approximately L 3x H10 inches
Packaging measures approximately L=25cm x W=7.5cm x H=34.5cm
The Magical Discovery Elsa doll's arm lights up, and she makes magical snow power-inspired sounds.
Kids can lift and lower Elsa's arm to activate 4 different sounds and light patterns
Inspired by Disney Frozen 2.
Requires 3 x A76/LR44 button cell battery(demo batteries included).
Disney Frozen 2 Magical Discovery Elsa Doll for Girls
When an ancient magic reawakens in Disney's Frozen 2, Elsa journeys far from home, testing her powers and discovering who she's meant to be.Imagine embracing Elsa's snow powers with this Magical Discovery Elsa doll that includes enchanting light-up and sound features. Kids can clip the snow power accessory to Elsa's wrist and then raise her arm to activate a glowing light -- her upper arm glows ice blue and her hand glows white, illuminating the snow power accessory to a pale blue and triggering snow power-inspired sounds. Lift and lower her arm repeatedly to activate 4 different magical sound and light effects. The beautiful fashion doll wears a pale blue dress with white and blue glitter accents, inspired by an ensemble worn by the Snow Queen in Disney's Frozen 2 movie.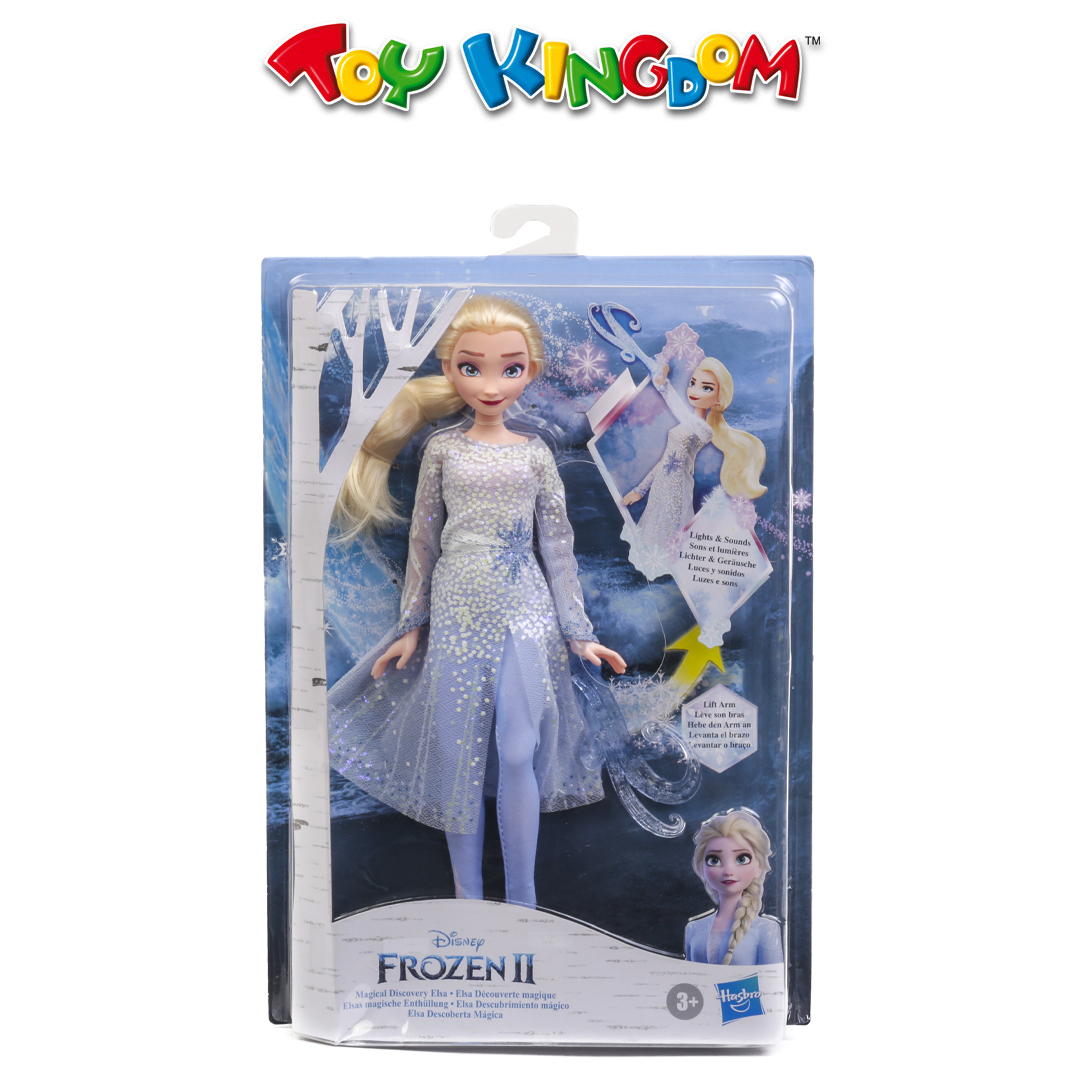 Payment & Security
Your payment information is processed securely. We do not store credit card details nor have access to your credit card information.