Description
Brand: Disney
Recommended for ages 3 and up
Material: Plastic
Measures approximately 4 x 11"
Ariel is ready for shimmering adventures with your little princess! Royal Shimmer Ariel dazzles in a dress featuring signature colors that sparkles from top of the bodice to bottom of the skirt!
Your little dreamer will love playing out magical moments from Disney's The Little Mermaid, as well as imagining her own under-the-sea adventures with Ariel.
Doll features a shimmering gown in her signature color
Gown has beautiful design that sparkles and shines
Contents:doll, skirt, tiara, and pair of shoes
Ariel is ready for shimmering adventures with your little princess! Royal Shimmer Ariel dazzles in a dress featuring signature colors that sparkles from top of the bodice to bottom of the skirt!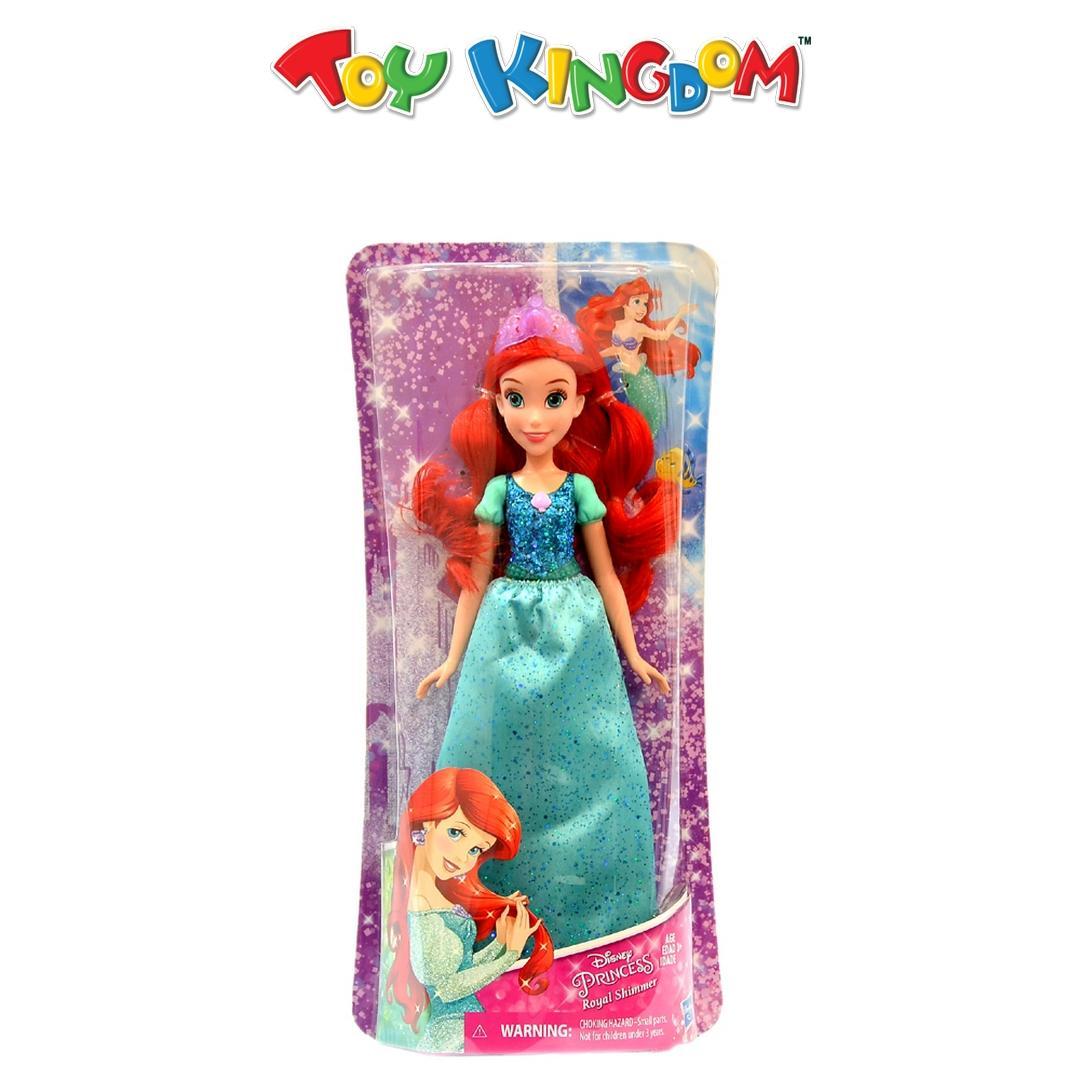 Your little dreamer will love playing out magical moments from Disney's The Little Mermaid, as well as imagining her own under-the-sea adventures with Ariel.
Payment & Security
Your payment information is processed securely. We do not store credit card details nor have access to your credit card information.