Description
Recommended for ages 4 and up
Includes 1 doll, 1 animal and accessories
Doll measures approximately 6in
Collect them all!
Designed with 7 points of articulation
Enchantimals Sage Skunk & Caper Doll for Girls
Meet the Enchantimals - a group of lovable girls who share a special bond with their animal best friends. Together, they live in a fantastical world where fun and adventure are right around every corner! A world where friendship makes anything possible.

Sage has a mind as quick as her feet and she's an ace problem solver. When Sage and Caper aren't working on a new song together, they're usually planning some elaborately clever prank.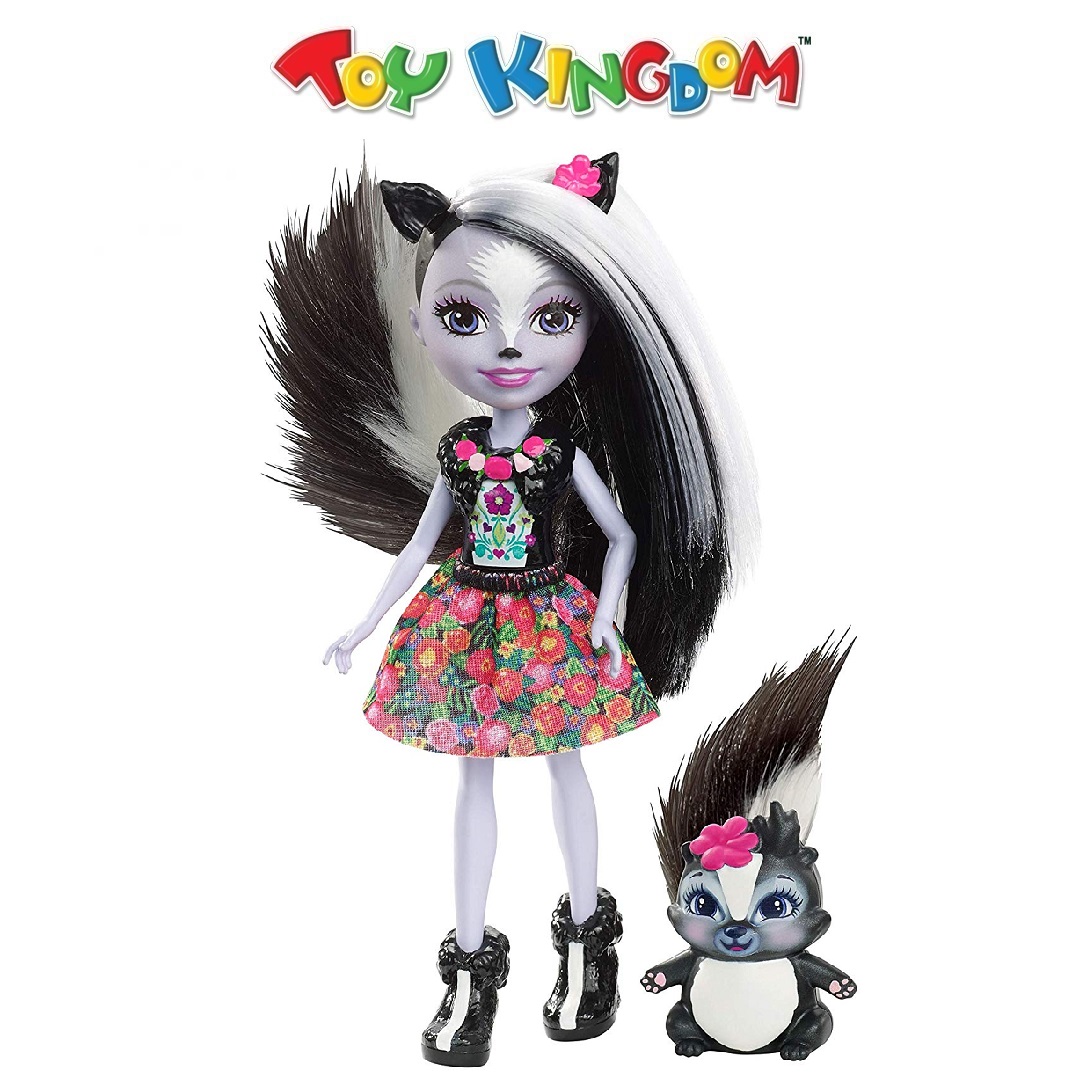 Payment & Security
Your payment information is processed securely. We do not store credit card details nor have access to your credit card information.