Fashion Angels Born to Sparkle Glitter Pin Design Kit for Girls
Recommended for ages 8 years and up
Material: Plastic
Includes 8 colors of glitter, 18 pin shapes, 18 pin backs, 1 sheet of double-sided foam adhesive strips, 1 color of paint, and instruction
These pins are easy, fun, and quick to design.
Create a fabulous collection of pins with the Born to Sparkle Glitter Pin Design Kit
Fashion Angels Born to Sparkle Glitter Pin Design Kit for Girls
Create a fabulous collection of pins with the Born to Sparkle Glitter Pin Design Kit from Fashion Angels. Make 18 dazzling pins using the eight colors of glitter included in this kit to "paint" the trendy fashion icon pins. Finished pins look great on denim jackets, backpacks, pouches and more. These pins are easy, fun, and quick to design and makes a great gift to share with your BFFs or a perfect birthday party craft activity.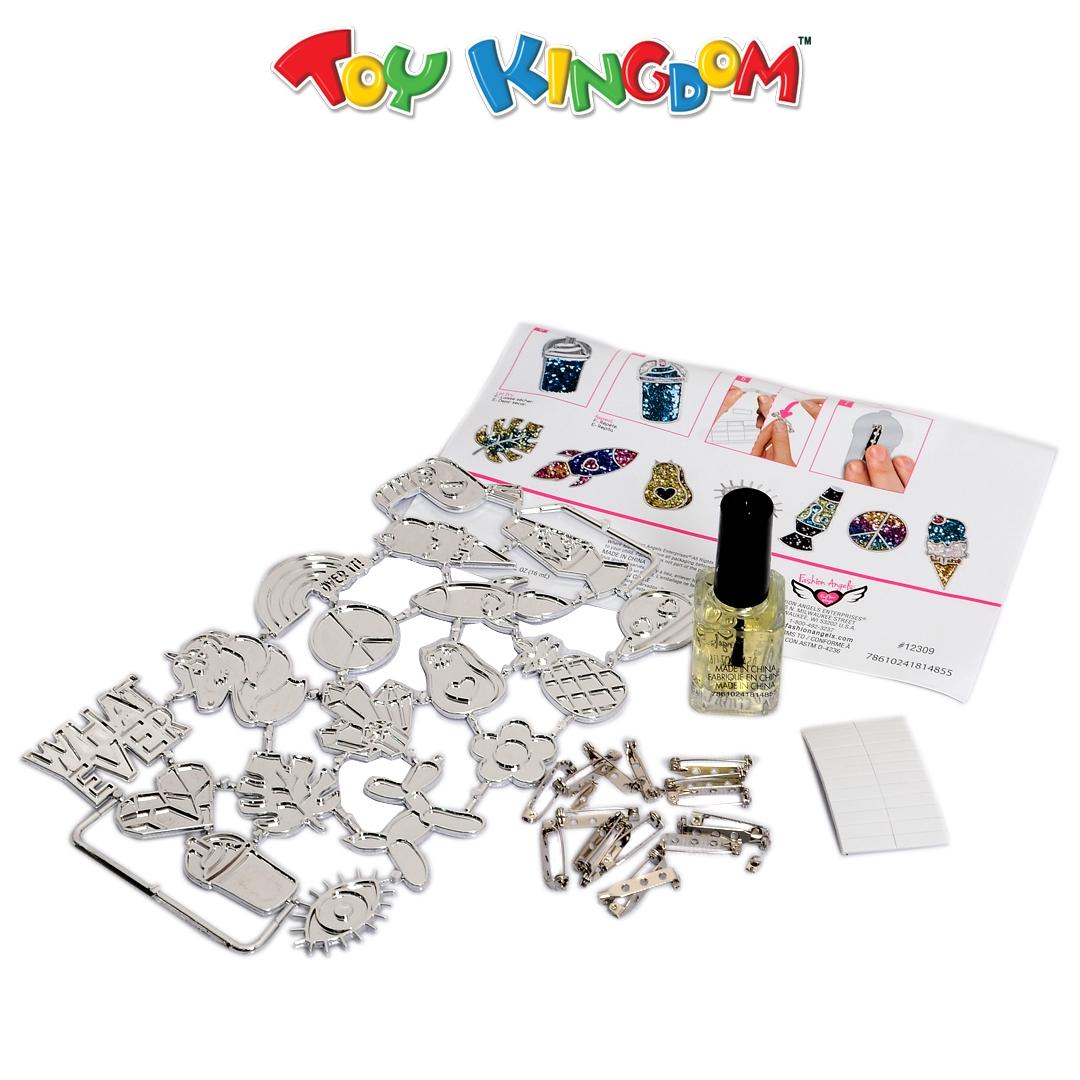 Related Products
From this collection
Loading

Product successfully added to your shopping cart

translation missing: en.products.wishlist.added_to_wishlist

There are item(s) in your cart

Loading

The cookie settings on this website are set to 'allow all cookies' to give you the very best experience. Please click Accept Cookies to continue to use the site.