Description
Recommended for ages 8 years and up
Material: Plastic
Includes nylon lantern, lantern support, LED light strip, remote control, polyster fluff, glue, sponge brush, acrylic yarn, sheet of raindrop stickers, 9 round faceted beads, 2 sheets of glitter stickers, iridescent cord 8.75 yards, hack and factscards (1 english and 1 french), and instructions.
Discover what makes a cloud
Identify cirrus, cumulus and stratus clouds and their characteristics.
Learn why it rains.
GoldieBlox DIY LED Cloud Light Kit for Kids
Clouds don't have to mean gloom. You can construct a sparkly cloud to brighten up a room with a smile on its face that brings 3 different modes of light in 13 different colors—even when it rains!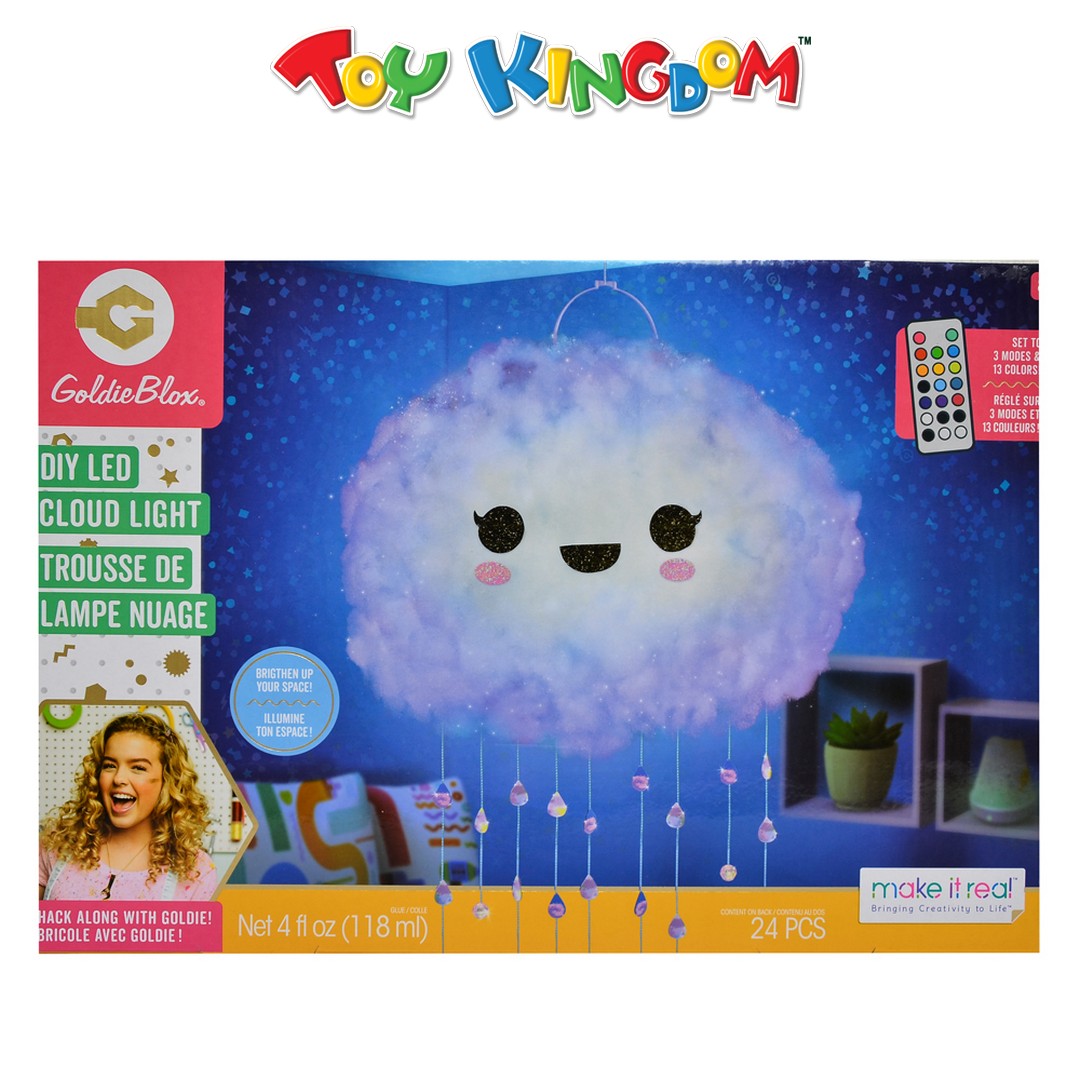 Payment & Security
Your payment information is processed securely. We do not store credit card details nor have access to your credit card information.