Hasbro Frustration Game! Grab and Go for Kids
Recommended for ages 5 years and above
Made of plastics
Includes Game Unit with Pop-O-Matic Die Roller and Cover, 16 pegs, Label Sheet and Game Guide
Keep popping those dice and moving your pegs at every turn and go the finish line to win!
Grab your Frustration! Game Grab and Go for peg-popping fun
Perfect gift for kids
Hasbro Frustration Game! Grab and Go for Kids
It's time for Frustration! Game Grab and Go! This classic game has Pop-O-Matic die roller and cover, 16 Pegs, Label Sheet and Game Guide. Keep popping those dice and moving your pegs at every turn and you just might be able to get all your pegs across the finish line for the win! Grab your Frustration! Game Grab and Go for peg-popping fun.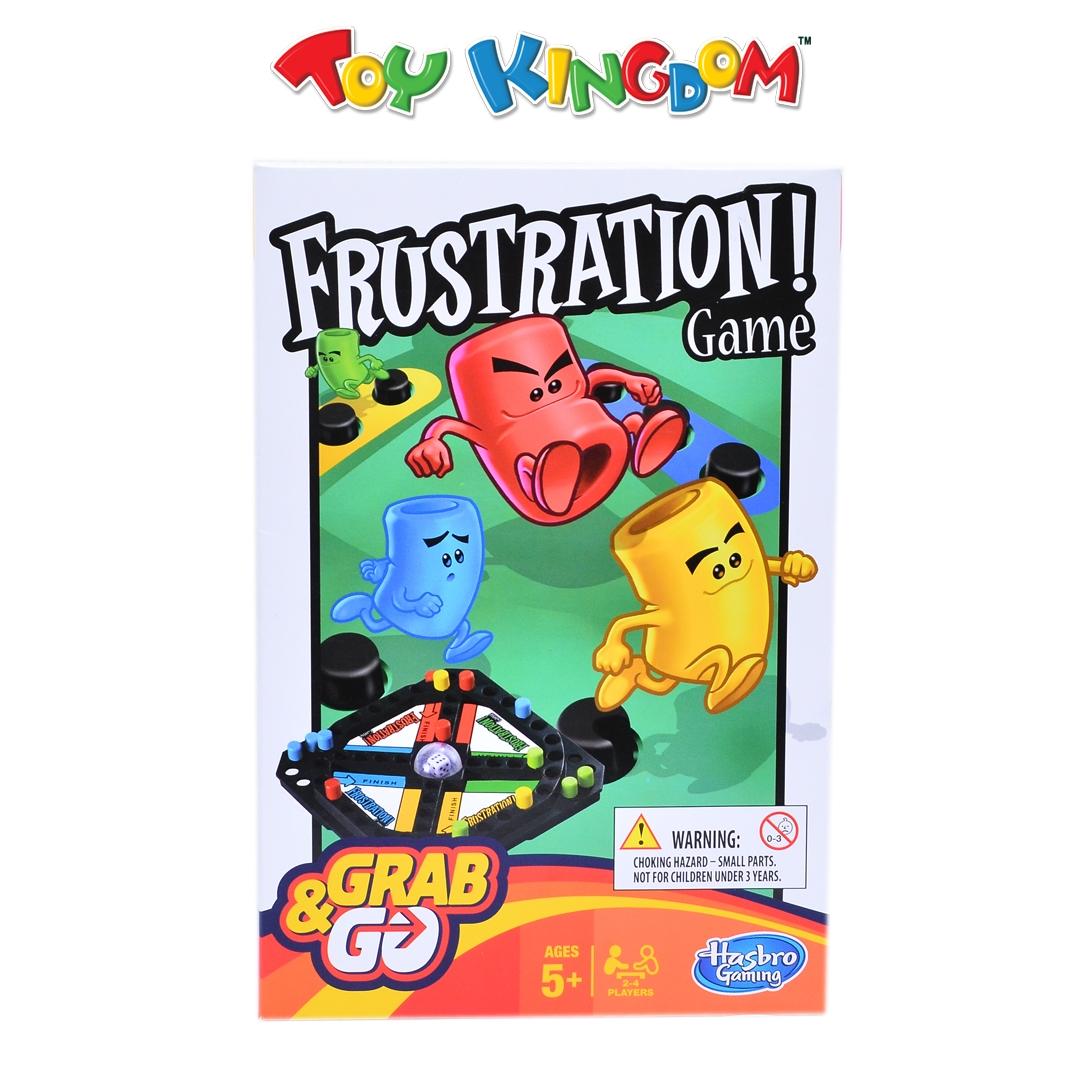 Related Products
From this collection
Loading

Product successfully added to your shopping cart

translation missing: en.products.wishlist.added_to_wishlist

There are item(s) in your cart

Loading

The cookie settings on this website are set to 'allow all cookies' to give you the very best experience. Please click Accept Cookies to continue to use the site.