Description
Recommended for ages 5 and up
Includes whipped cream cannon, cannon holder, numbered track, connecting stick, base with buttons, blocking hand, chin rest, splash-card mask, spinner (with arrow and base), and instructions.
Opponent can try to block getting ""pie-faced"" by using the blocking hand
Aim and launch the whipped cream cannon (whipped cream not included)
Adult assembly and Adult supervision required.
Ready, set, splat!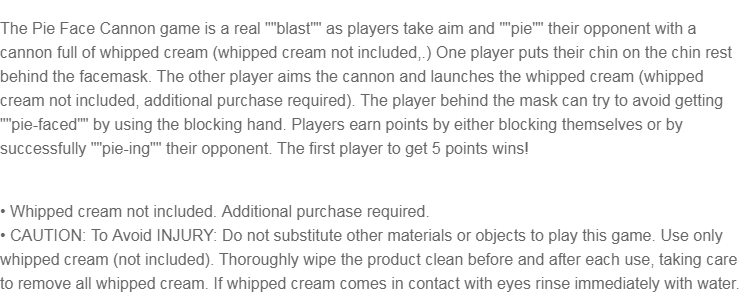 Payment & Security
Your payment information is processed securely. We do not store credit card details nor have access to your credit card information.