Janod Vehicle Chunky Puzzle for Kids
Recommended for ages 18 months to 36 months
Material Wood
Wooden puzzle on the topic of the vehicles. 7 pieces in 3D, thickness of 1.5 cm
Manipulate and Handle
Memorize and Absorb
Great Learning toy for Kids
 Janod Vehicle Chunky Puzzle for Kids
Wooden puzzle on the topic of the vehicles. 7 pieces in 3D, thickness of 1.5 cm. Discover and learn about vehicles! Your child will have fun putting the vehicles in the right place and playing with the pieces that stand up just like real figures. Your child will have fun as he or she develops his or her motor skills and imagination.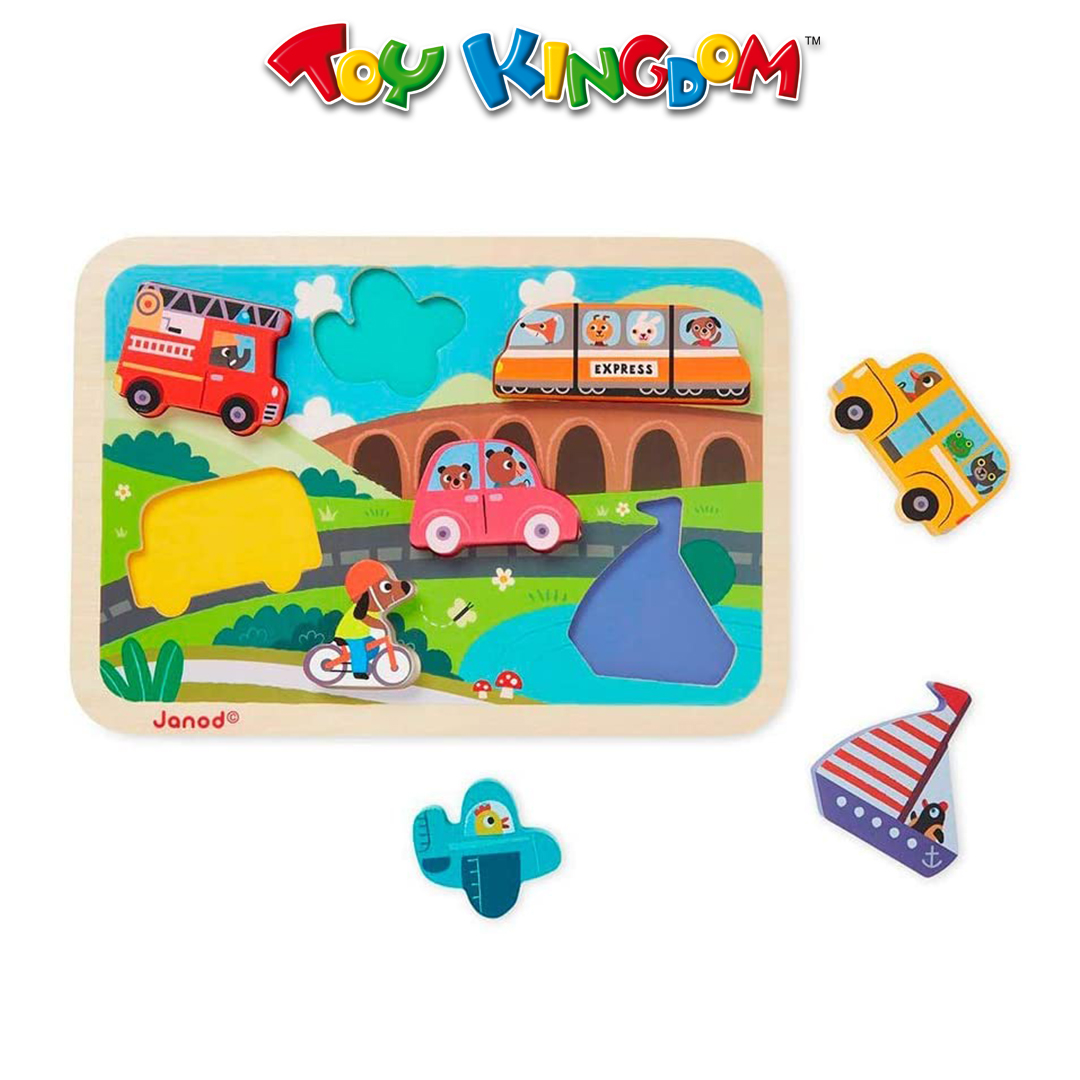 Related Products
From this collection
Loading

Product successfully added to your shopping cart

translation missing: en.products.wishlist.added_to_wishlist

There are item(s) in your cart

Loading

The cookie settings on this website are set to 'allow all cookies' to give you the very best experience. Please click Accept Cookies to continue to use the site.