Description
Recommended for ages 4 and up
Material: Plastic
Includes a toy dumpster, garbage elements and 2 minifigures
Accessory elements include a garbage can, shovel, broom, banana, fish, small branch and 7 LEGO® brick elements.
Garbage truck measures approximately L5 x W2 x H3 inch
Dumpster measures approximately L2 x W1 x H1 inch
Help your child keep Lego City clean with this set
Help kids master basic construction skills with this easy-to-build bricks
Develops imagination and creativity
Introduces your child to an unlimited world of their everyday heroes.
Help your child keep LEGO® City clean with the neat 60220 Garbage Truck. This industrious LEGO 4+ vehicle set is made to be fun and easy for preschoolers and younger children, featuring a sturdy garbage truck with 2-minifigure cab and tilting container, plus a Starter Brick base that helps even first-time builders discover the pride of construction on their own. The included simple guide to building and play will help your young waste collector understand the purpose of the building steps, while growing their imagination and confidence, as the perfect start to LEGO brick building toys in a familiar LEGO City setting. This fun set also includes a toy dumpster, garbage elements and 2 minifigures.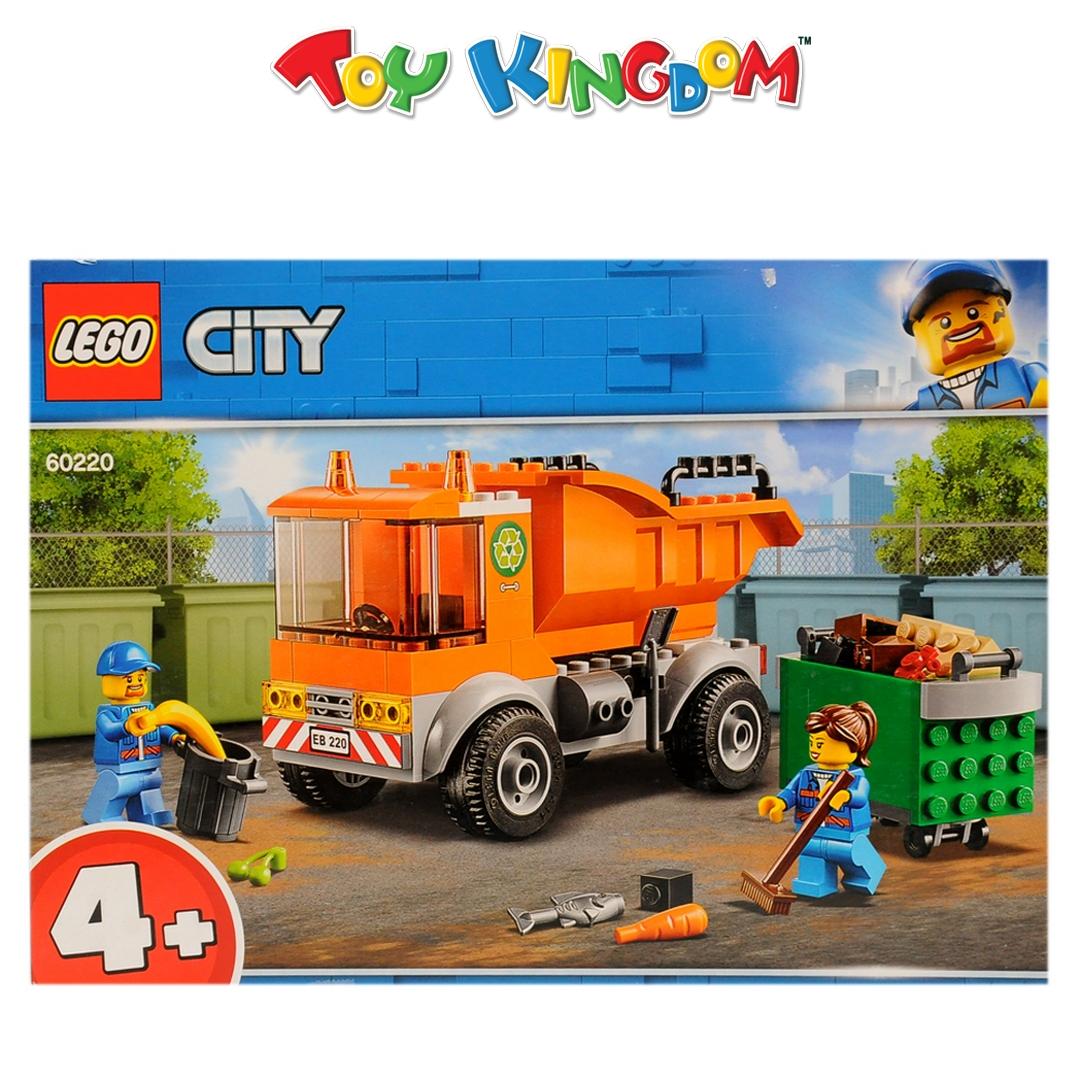 Payment & Security
Your payment information is processed securely. We do not store credit card details nor have access to your credit card information.