Description
Recommended for ages 5 and up
This building kit includes a toy truck with trailer, a race boat that floats on water and truck and racing driver minifigures. In fact, there's everything a kid needs for creative independent play.
When built, the transporter, with onboard toy speed boat, measures over 3" (9cm) high, 14" (36cm) long and 2" (6cm) wide, while the speed boat itself measures over 2" (6cm) high, 9" (24cm) long and 2" (6cm) wide.
No batteries required – this floating speed boat set is powered by small kids with big imaginations!
Lego City Race Boat Transporter for Kids
Everything is truly awesome about this LEGO® City Race Boat Transporter (60254) playset, featuring a powerful transporter truck and a sporty aerodynamic, jet-powered speed boat that really floats! And with truck driver and Xtreme racing driver minifigures, the scene is set for high-speed racing competition and adventure! Kids will love building a toy boat that floats With this toy playset you get a simple building guide and Instructions PLUS! Part of the free LEGO Life app for smartphones and tablets, this interactive building guide, with zoom and rotate viewing tools, really does make LEGO building child's play!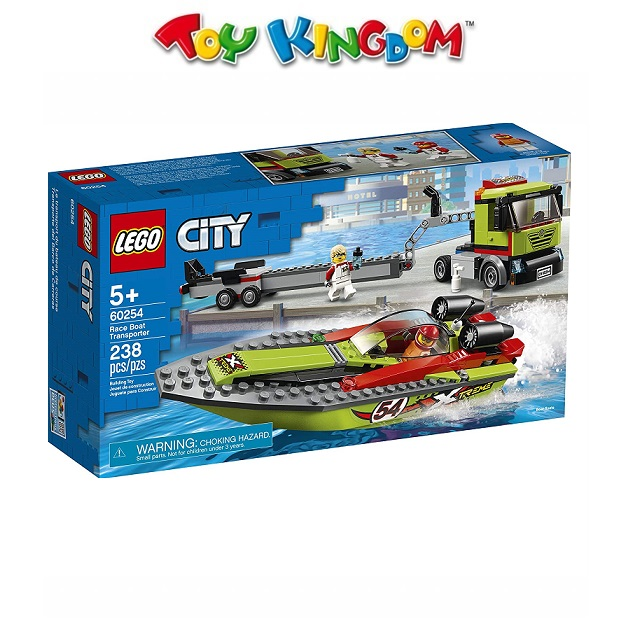 Payment & Security
Your payment information is processed securely. We do not store credit card details nor have access to your credit card information.