Lego Creator Fire Dragon Bricks Playset for Kids (31102)
Recommended for ages 7 years and up.
Materials: Plastic
Includes 234 pcs bricks
With the Fire Dragon measuring over 4" (11cm) high, 12" (32cm) long and 9" (25cm) wide
Features 3 models in 1: A fire dragon, a saber-toothed tiger and a scorpion
This set develops building skills as kids make a Creator 3in1 Fire Dragon (31102), saber-toothed tiger or a scorpion
Great addition to Lego collection
Lego Creator Fire Dragon for Kids (31102)
Children love playing with this fearsome, fire-breathing dragon toy with posable head, jaw, legs, tail, wings and claws, plus an opening treasure chest with assorted elements. Build-and-play freedom Kids get the joy and fun of 3 different build-and-play experiences in 1 with this LEGO Creator 3in1 set.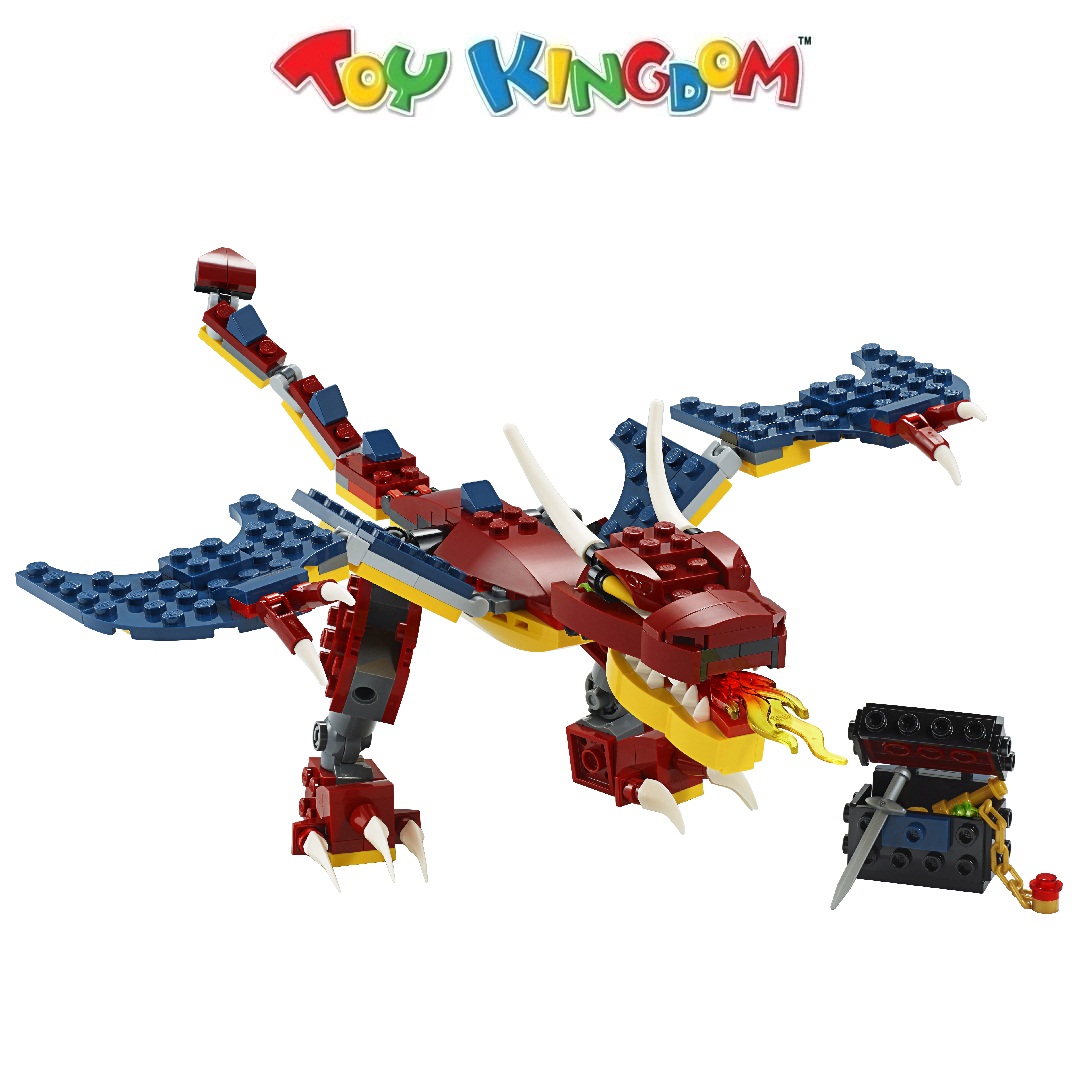 Related Products
From this collection
Loading

Product successfully added to your shopping cart

translation missing: en.products.wishlist.added_to_wishlist

There are item(s) in your cart

Loading

The cookie settings on this website are set to 'allow all cookies' to give you the very best experience. Please click Accept Cookies to continue to use the site.