Lego Creator Monster Truck Bricks Playset for Kids (31101)
Recommended for ages 7 years and up.
Materials: Plastic
Includes 163 pcs bricks
Features 3 toy models in 1, a monster truck, a muscle car with finish line and a dragster
Monster truck measuring over 2" (6cm) high, 3" (10cm) long and 3" (8cm) wide
Powerful monster truck, sleek race car and fun dragster toy
Can build and rebuild any 1 of the 3 model toys as the easy-to-follow instructions help make assembly a snap, leading to pride in creating and loads of imaginative fun.
Great addition to Lego collection
Lego Creator Monster Truck for Kids (31101)
Open-ended creativity Kids get 3 different build-and-play experiences with this LEGO Creator 3in1 set. They can build a monster truck, rebuild it into a muscle car with finish line, a dragster, or create something from their imagination.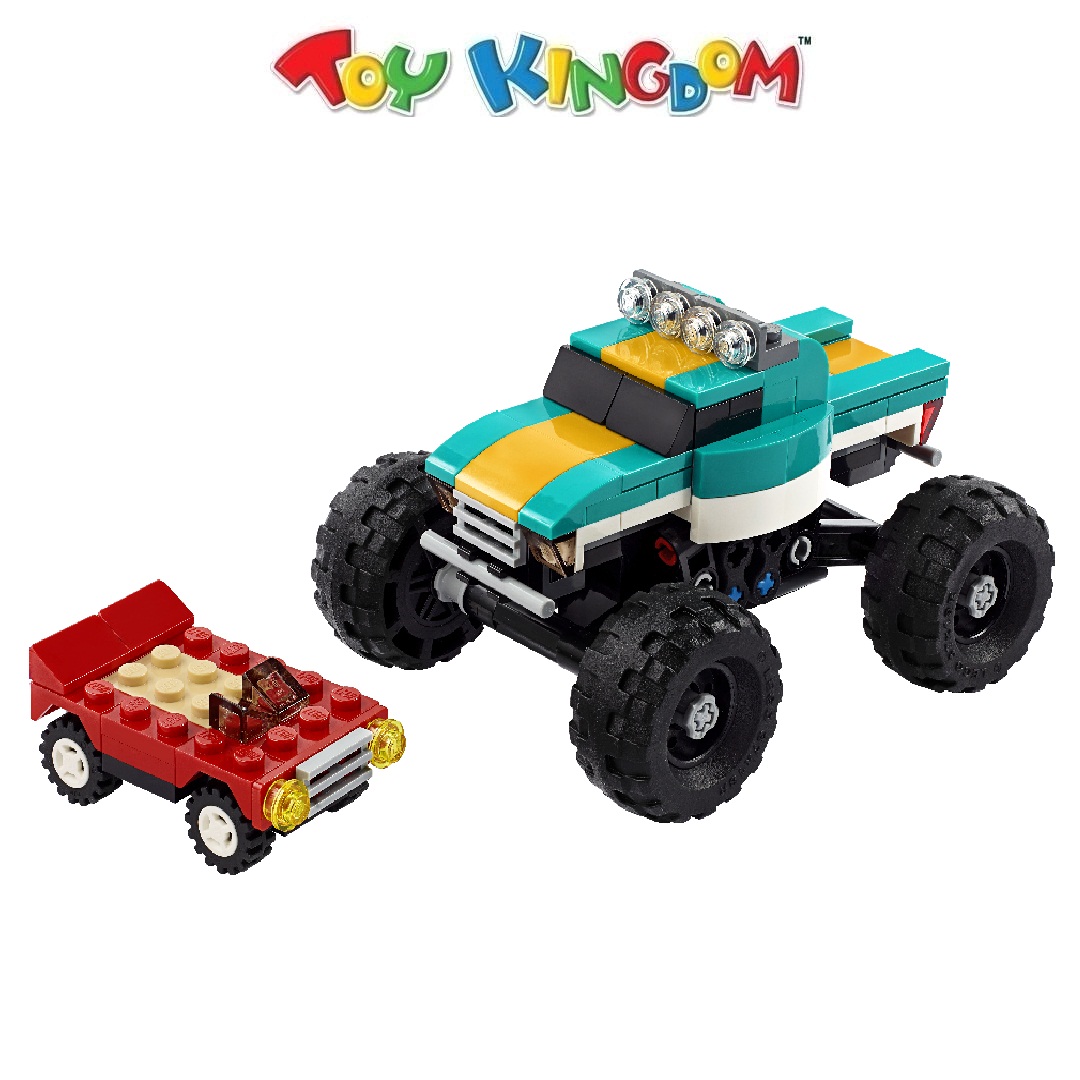 Related Products
From this collection
Loading

Product successfully added to your shopping cart

translation missing: en.products.wishlist.added_to_wishlist

There are item(s) in your cart

Loading

The cookie settings on this website are set to 'allow all cookies' to give you the very best experience. Please click Accept Cookies to continue to use the site.