Recommended for ages 7 and up
117 pieces
Can build the Buggy, then rebuild the model into a sleek Racing Car.
Once built, the Buggy car toy measures over 5" (13cm) long, 2" (7cm) high and 2" (7cm) wide
With working suspension and steering, this action toy set (42101) creates an interesting building challenge.
Lego Technic Buggy 42101
The toy Buggy cleverly rebuilds into a sleek toy Racing Car for kids to bring even more adventures. These vehicles look and drive like the real thing, so kids will love building and playing with their creations.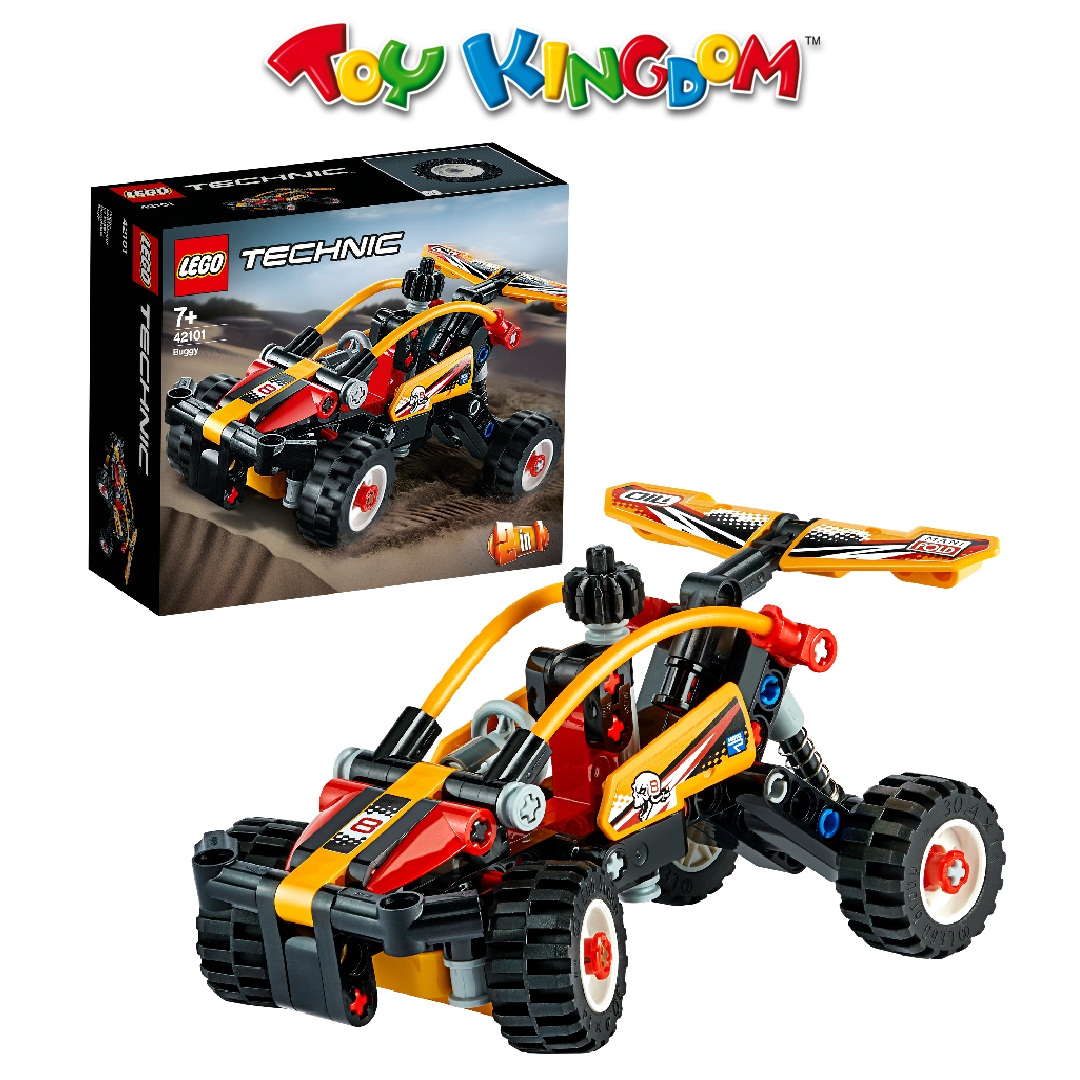 Related Products
From this collection
Loading

Product successfully added to your shopping cart

translation missing: en.products.wishlist.added_to_wishlist

There are item(s) in your cart

Loading

The cookie settings on this website are set to 'allow all cookies' to give you the very best experience. Please click Accept Cookies to continue to use the site.