Recommended for ages 3 and up
Material: Sand
Glowing Sand
Contains 500g of Motion Sand
The sand glows when lighted with UV pen
You can write or draw on the sand with the UV pen
Contents: 500g glowing sand, 1 UV pen
It's more fun when it's Motion Sand is the squeezable sand where you can FEEL the fun. It's 98% sand, 2% Polymers and 100% fun It's also gluten free. Motion Sand stimulates children's creativity, easily cleans up and it sticks to itself, not to you. Pack it, pull it, shape it and love it, Motion Sand is so incredible you can't put it down. It's kinetic – meaning it sticks to itself and not to you! It's easy to shape and mould and flows through your fingers like a slow-moving liquid.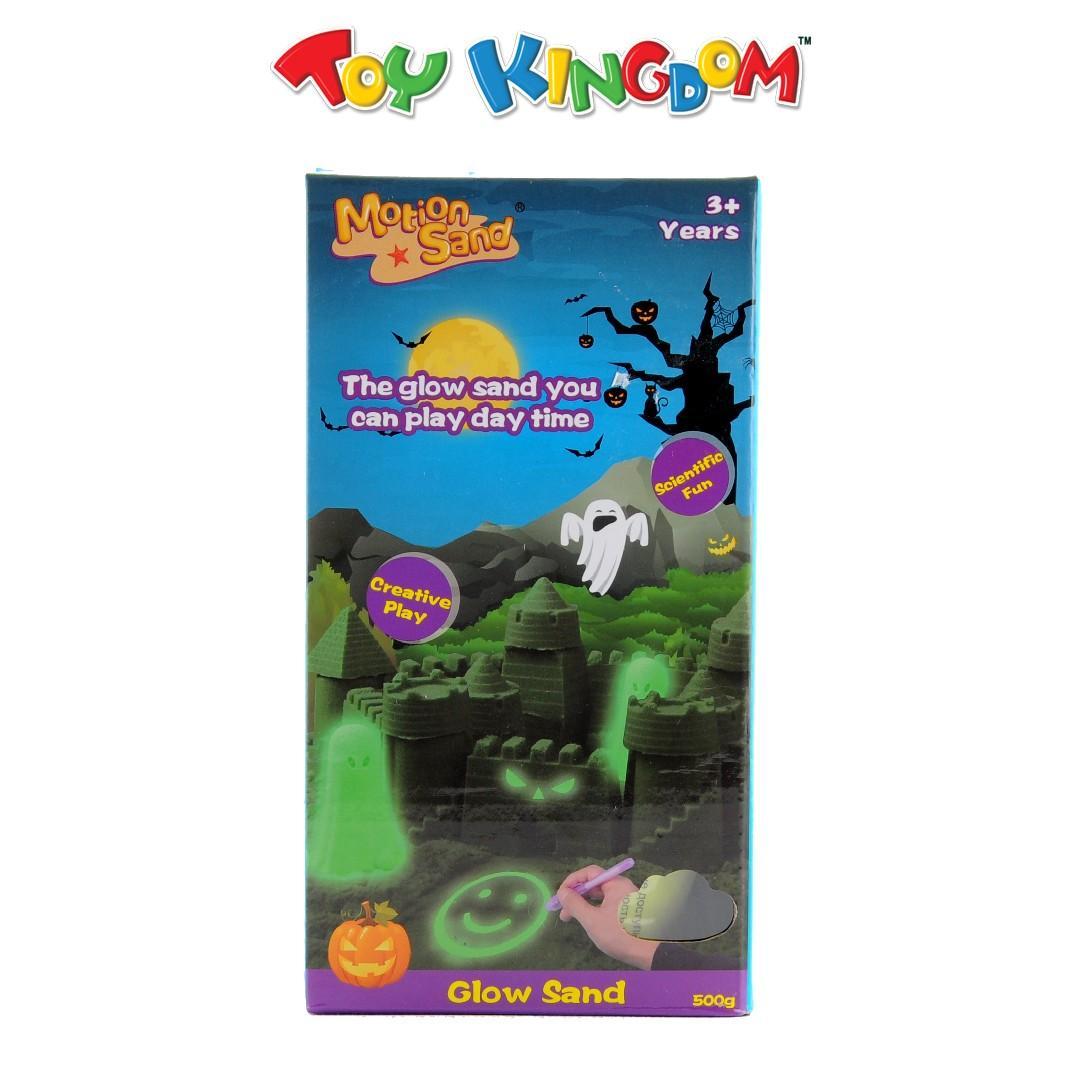 Related Products
From this collection