Description
For ages 6 years and up
Meet Adrienne Atoms, Project Mc2's brilliant culinary chemist. From the Netflix original series!
Articulated fashion doll has a totally cool outfit that reflects her personality and style
She's the ultimate girlie girl, so bring on the lacey frills and pastel palette!
She's dressed in a girlie top, cute shoes and her signature glasses
Includes a beaker-shaped comb
Doll is 11.75 inches tall
Adrienne Attoms is a culinary chemist with a special talent for sugary confections. Her wardrobe is just like her edible masterpieces – made with the finest ingredients, soft shades, and excellent taste.


She loves all things delightfully girly, but Adri has enough fashion sense to avoid looking like a pastel explosion.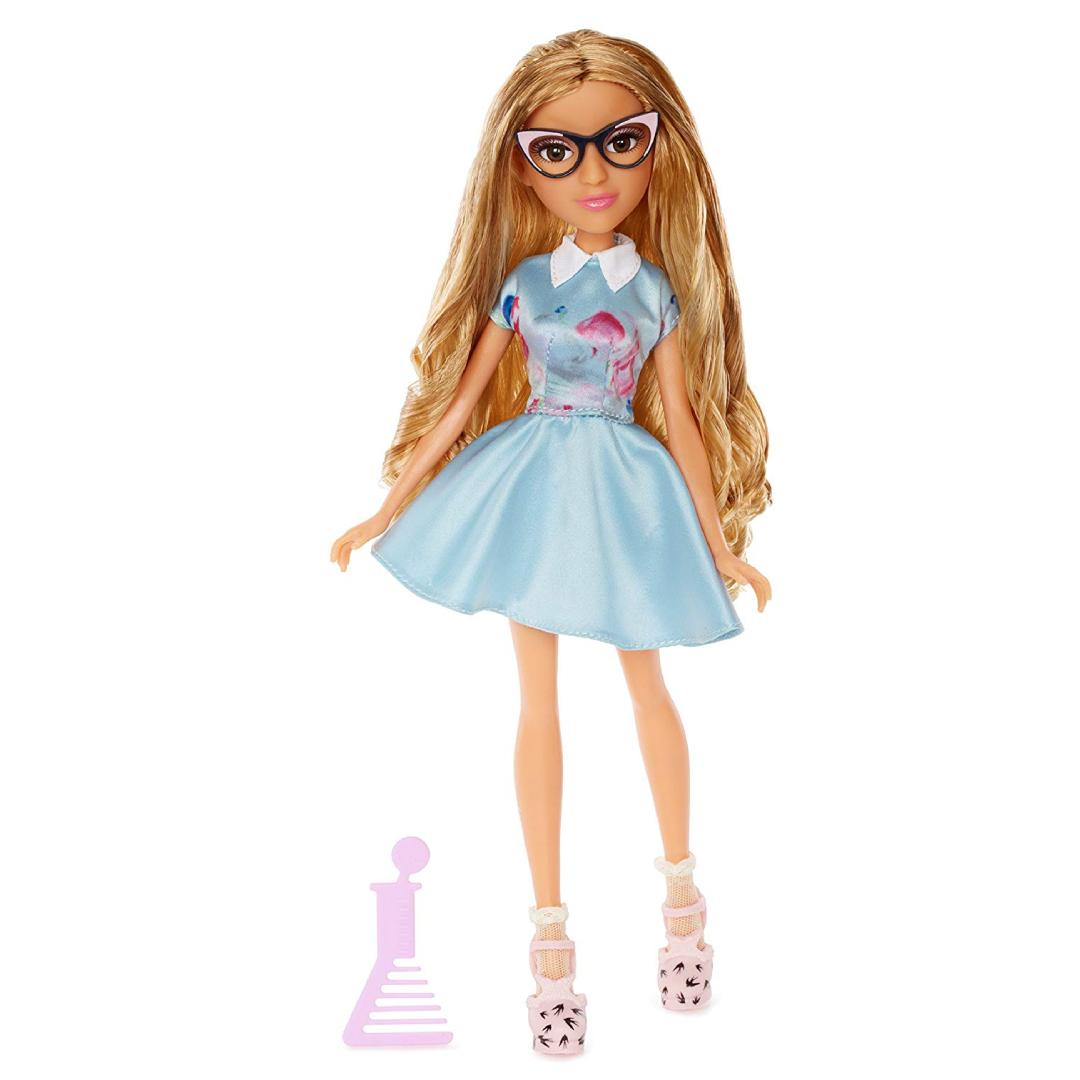 Payment & Security
Your payment information is processed securely. We do not store credit card details nor have access to your credit card information.