Vtech Baby Little Star Activity Table for Toddlers
Recommended for 6 to 36 month old
Material: Plastic
Includes 1 activity table
Start button plays music and sounds.
Turn the wheel to move the bear around the star.
Turn the page of the book to hear nursery rhymes.
Push or pull the lever to learn opposites.
Strengthen fine motor skills.
Three light-up buttons introduce music and colours.
Press the number buttons to call animal friends.
Requires 2 x AA batteries(demo batteriesincluded).
Vtech Baby Little Star Activity Table for Toddlers
Explore six super-fun play areas!
The Little Star Activity Table by Vtech features six fun learning activities that encourage your child to explore while helping to develop fine motor skills. Press the buttons, turn the wheel and turn the page to discover colours, letters, numbers and more.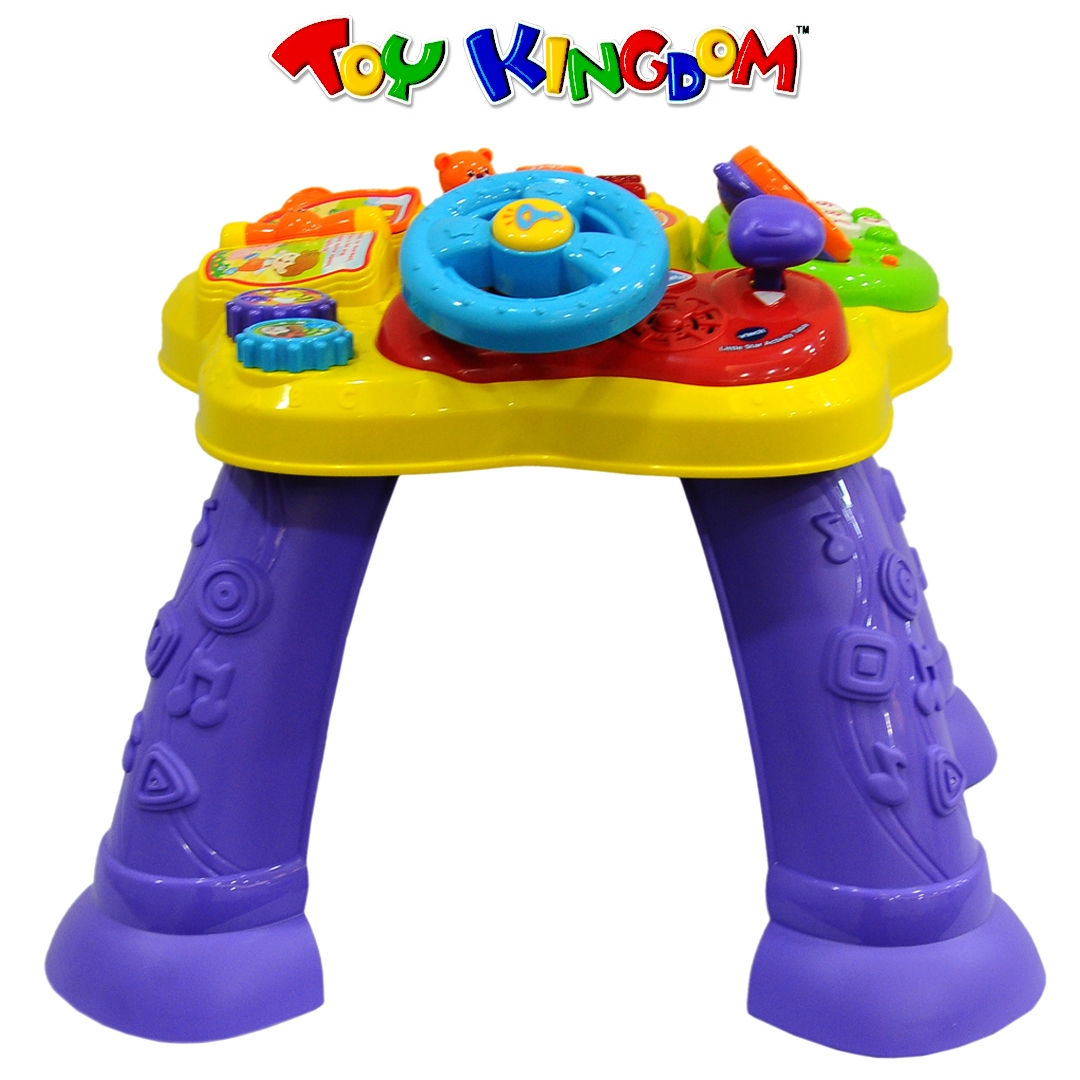 Related Products
From this collection
Loading

Product successfully added to your shopping cart

translation missing: en.products.wishlist.added_to_wishlist

There are item(s) in your cart

Loading

The cookie settings on this website are set to 'allow all cookies' to give you the very best experience. Please click Accept Cookies to continue to use the site.