Description
Recommended for ages 6-11 years
Materials: Plastic and paper
Includes secret safe notebook, notebook and pen
Measures approximately L6.5 x H8 inch
Record up to 10 voice entries!
Playback voice entries whenever you'd like!
Listen to the 10 built-in melodies whilst writing your notes!
Guess a number according to the hint given to test your addition and subtraction skills!
Apply funny voice effects to anything you say!
Adjust the volume to high or low.
Requires 3 x AA batteries(demo batteries included).
VTech Secret Safe Notebook for Kids
Encourage young writers with the Kidi Secrets Notebook! This electronic, passcode-protected journal comes with a notebook and marker and includes a hidden compartment for small treasures. When the secret four-digit code is entered correctly, the cover will spring open! With a cover that can be personalized with a photo, this journal gives children the space and privacy to develop their creativity. Kids can record voice entries and apply voice-changing special effects. Ten songs are included so children can listen to music as they draw and write. In Game mode, kids can play the guess-my-number game and practice addition and subtraction.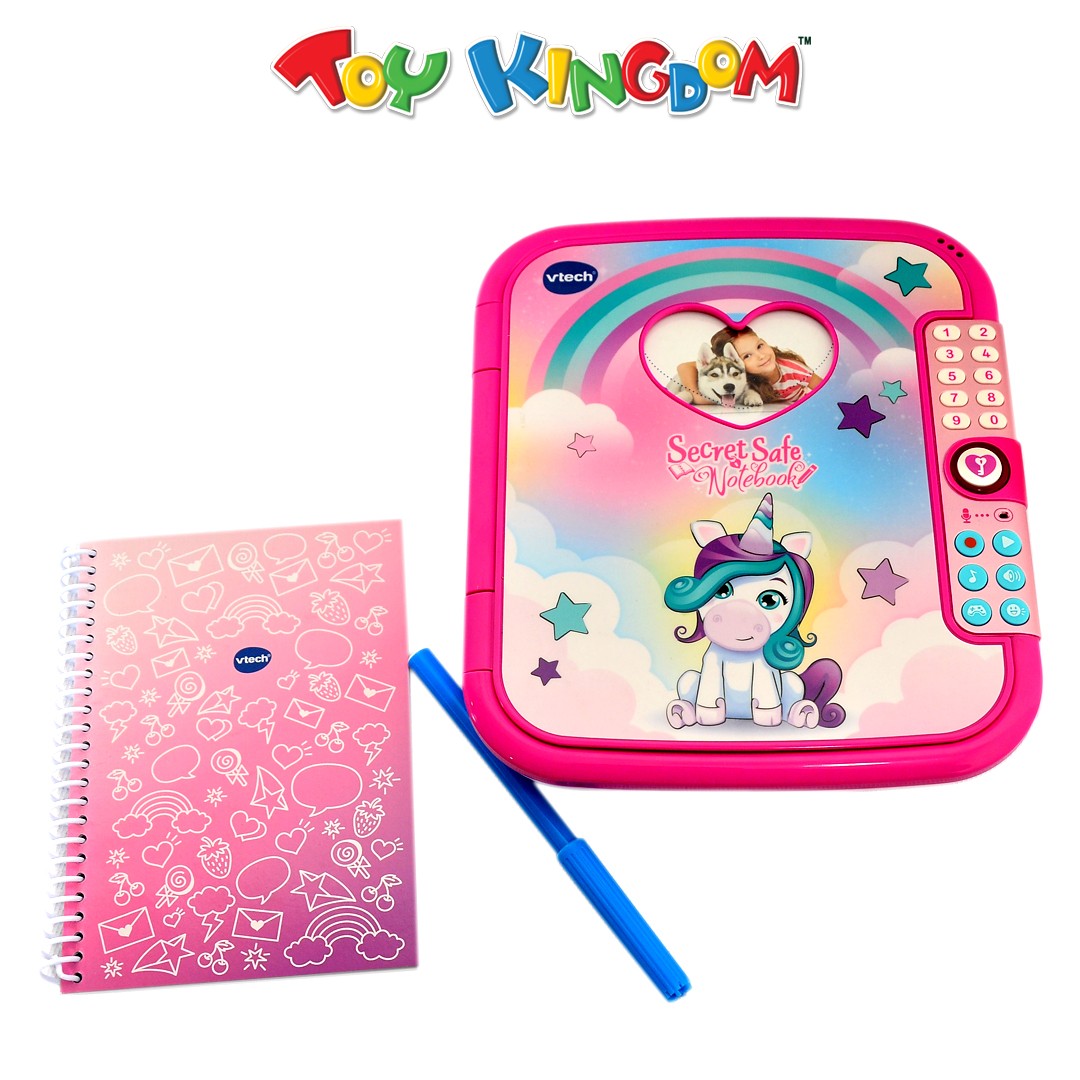 Payment & Security
Your payment information is processed securely. We do not store credit card details nor have access to your credit card information.