Zuru X-Shot Hawk Eye
Recommended for ages 8 and up
Made of plastic
Shoots up to 90 ft/27 M
Includes 12 foam darts and 5 plastic can targets
With targeting scope and rapid fire trigger
Recoil action
23 inches long blaster
Make your child's playtime not just an entertaining one, but also a time to gain new friends and appreciate challenges. And indeed, nothing is more challenging among kids than a friendly game of Zuru. Taking a simple idea of a shooting game, this Zuru X-Shot Hawk Eye ups the ante by offering your blasters a much-needed upgrade--still without the unwanted injuries, of course.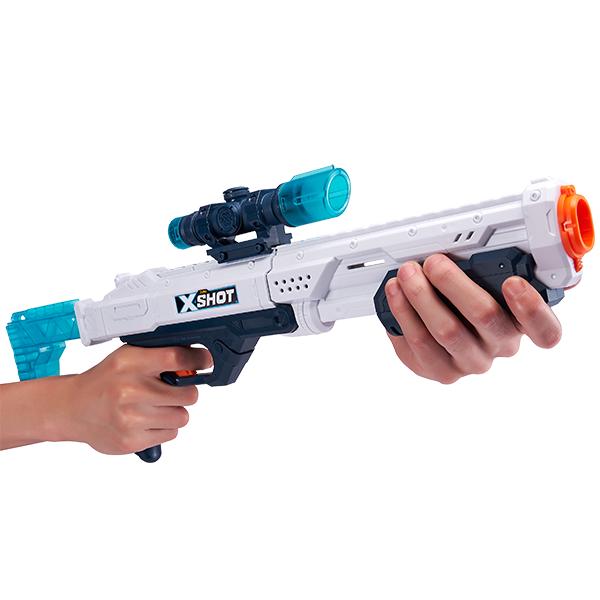 Related Products
From this collection
Loading

Product successfully added to your shopping cart

translation missing: en.products.wishlist.added_to_wishlist

There are item(s) in your cart

Loading

The cookie settings on this website are set to 'allow all cookies' to give you the very best experience. Please click Accept Cookies to continue to use the site.